New HABITAT LLAZA The art of outdoor spaces
HABITAT LLAZA offers the best solutions for outdoor spaces with the most innovative designs and greatest comfort. This range is made up of a careful selection of bioclimatic pergolas, tensed pergolas, perimeter enclosures and roof systems. The diversity of HABITAT LLAZA designs guarantees the ideal protection system for every need.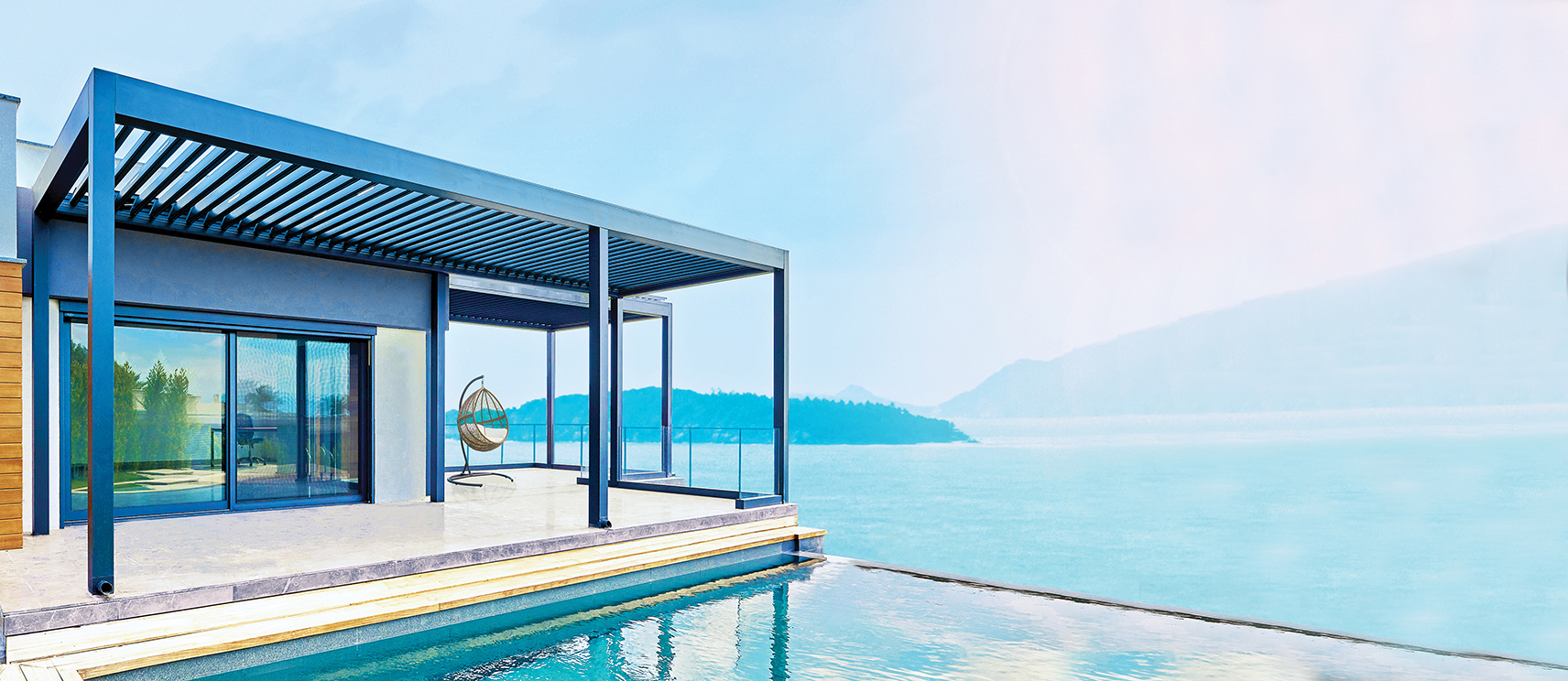 24 hours 365 days
HABITAT LLAZA becomes the perfect solution to enjoy outdoor spaces 24/7 every day of the year.
Very high resistance to inclement weather – LED lighting system that is integrated in the structures.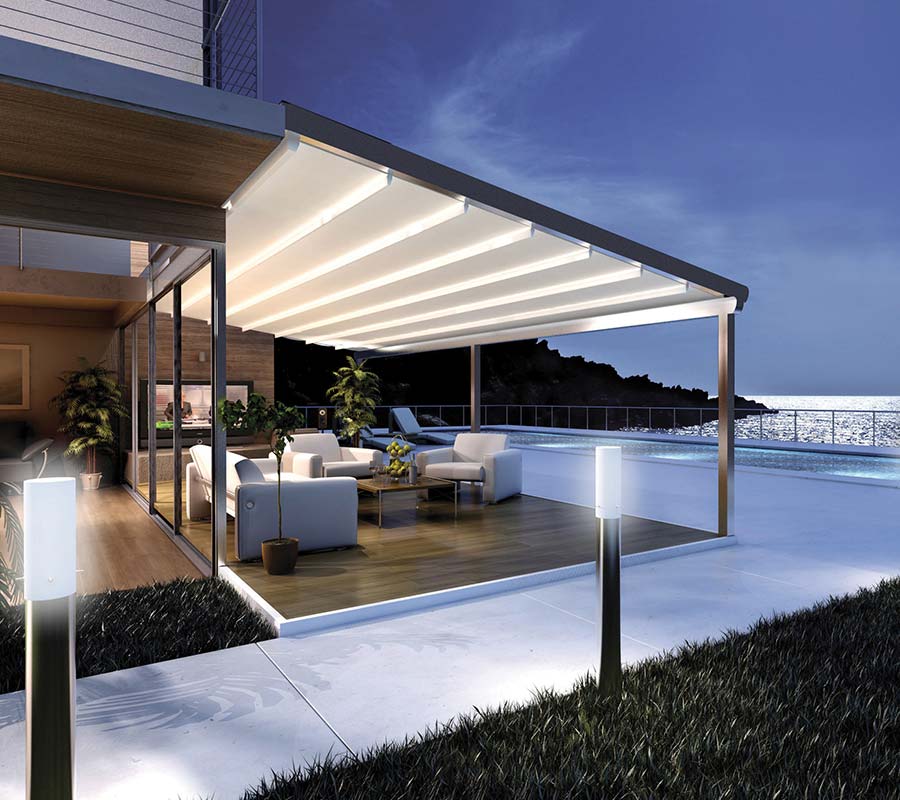 Tensed Pergolas
Tensile pergolas provide a wide range of design possibilities: shapes, colours and finishes to fit any space.
They can also be accessorised with lighting systems and perimeter closures. Attached to a façade or self-supporting, they're the ideal solution for expanding business venues and homes. Llaza Habitat lets you create settings that combine the best of the indoor and outdoor worlds, offering privacy and protection 24 hours a day, 365 days a year.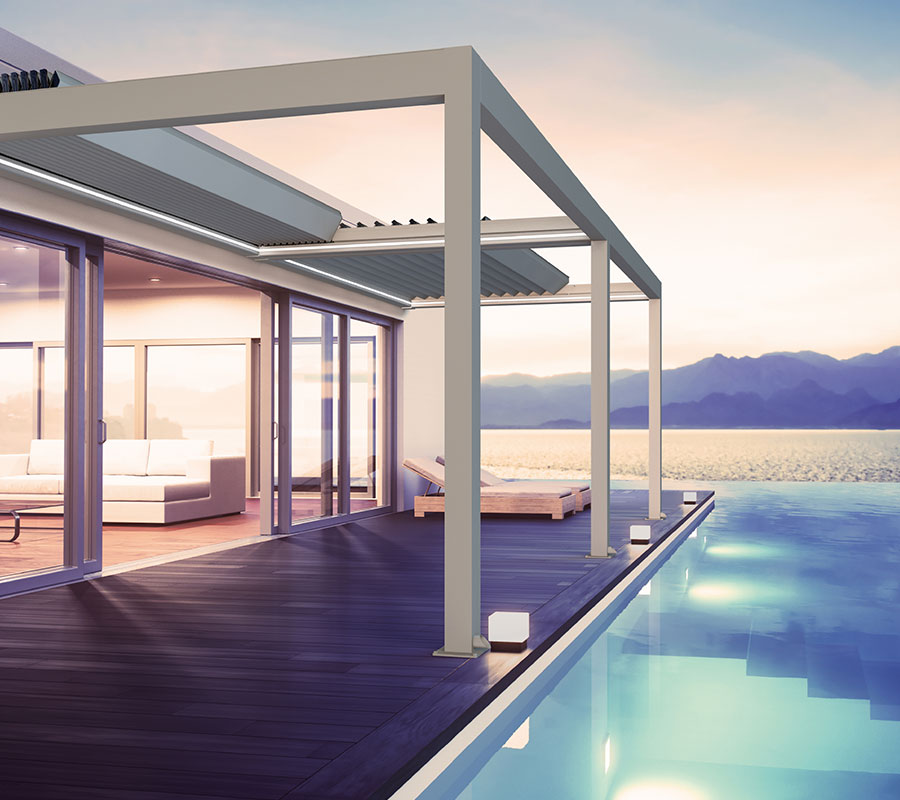 Bioclimatic Pergolas
Bioclimatic pergolas help to create comfortable spaces with variable configurations, and to adapt those spaces to your priorities.
Their aluminium slat roof are the perfect solution for finding and maintaining the ideal balance between protection and ventilation, with the comfort and ease of a motorised system.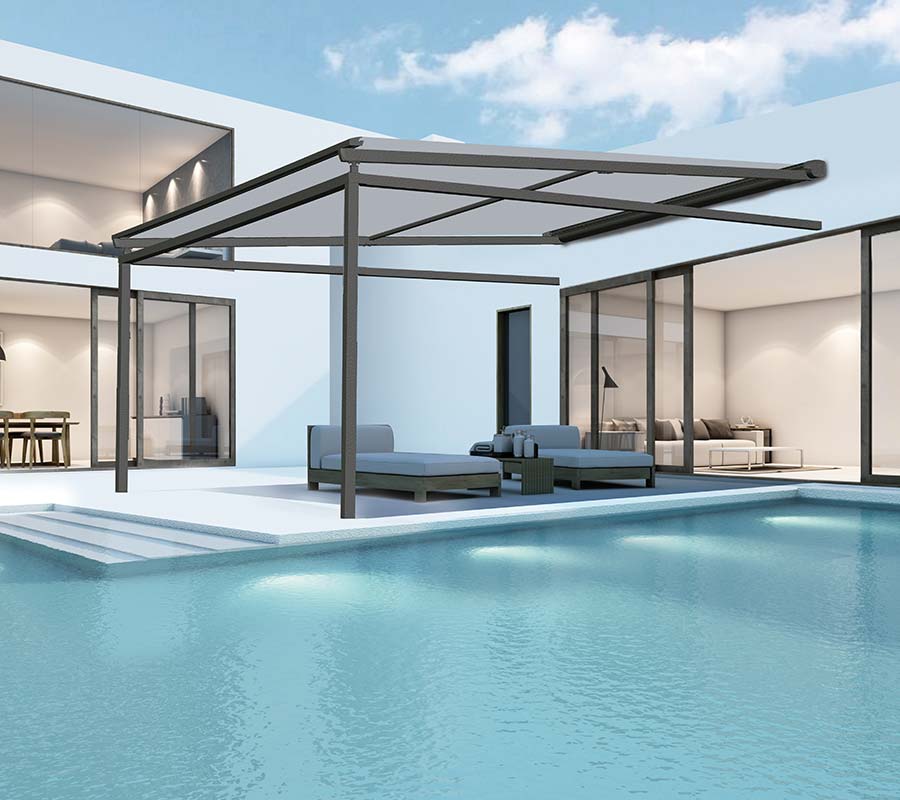 Roof Systems
Being indoors gives us a feeling sense of safety and privacy.
People love to enjoy the open air and sunlight, especially when we feel protected and like everything is under control.
This positive experience is possible thanks to two products that HABITAT LLAZA has added to its selection of mobile roofing.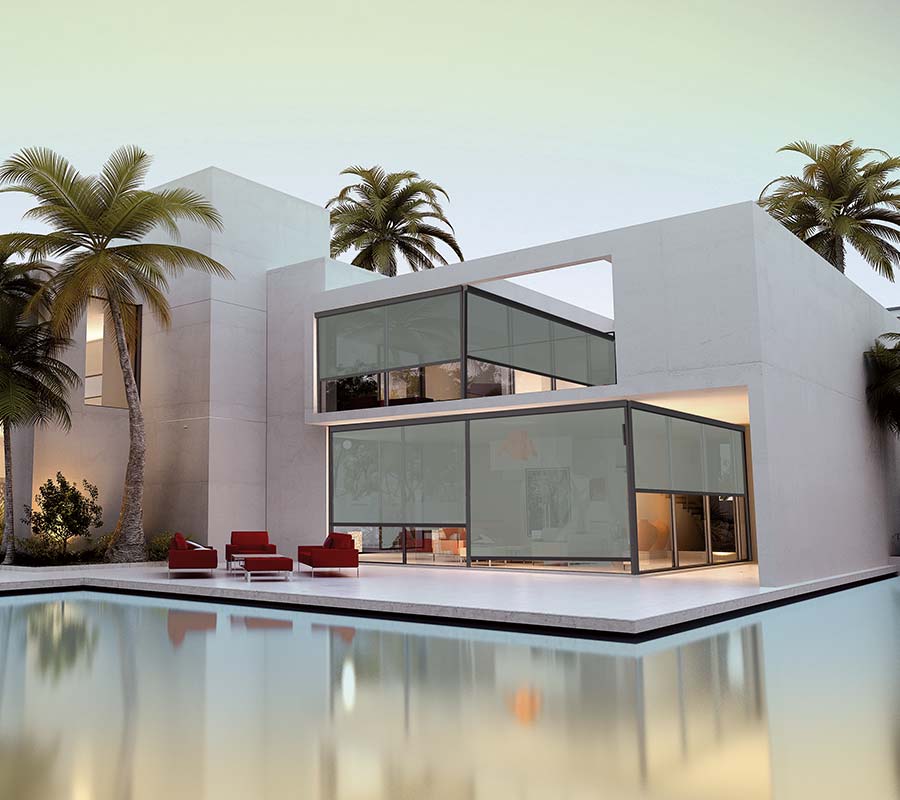 Perimeter enclosures
Vertical awnings, like roller blinds, are easily installed between the columns of the structure.
These light, economical enclosures offer the ease of motorised operation. Depending on the fabric selected, the awning provides a greater or lesser degree of permeability to the exterior environment.
Stay up to date with our news