R-Evolution

Since 1993 the STORBOX cassette awning has been constantly evolving to set new trends.
STORBOX-400 revolutionises the range with its aesthetic full of strength and vitality, with its greater projection capacity of up to 4 metres and with the addition of lighting in the arms and front profile
Finishes
Lacquer in accordance with QUALICOAT standards

Stainless steel screws and bolts
Operation
CE Marking classification
C.3 Durability (10000  maneuvers min)
Install it on
Balconies

Terraces
Mounting
Tension transmission system
ONYX AND ONYX LUX
Its tensioning system does not erode the enamel coating and provides more strength and durability than a cable or chain system. Completely integrated lighting without visible cords or cables.
Dimensions
6 m. width x 4 m. projection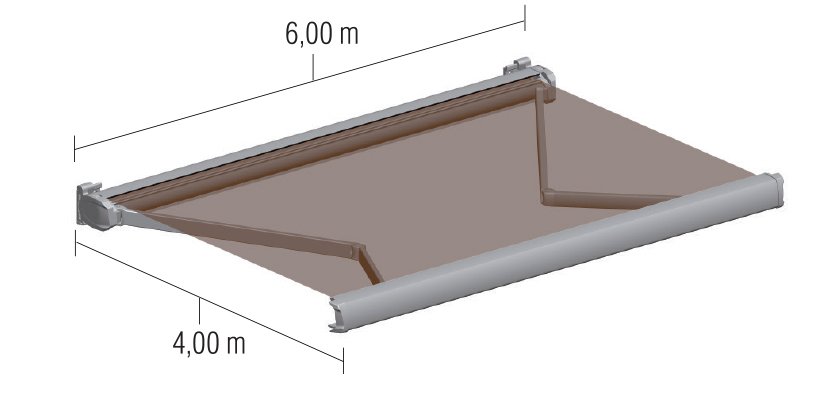 Highlights
• Large dimensions: 6 m of width by 4 m of projection.
• Flexible design with top-of-the-line, 100% metallic finishes.
• Capacity for lighting built in to the front profile and arms.
• Slope adjustment with the awning closed.