THE PERFECT CASSETTE FOR SMALL SPACES
This awning comes with a cassette system and is light, easy to install and very attractive. Thanks to its self-protec-tion system, there is no need to perform maintenance on the awning and it will have a considerably longer lifespan.
Finishes
Lacquer in accordance with QUALICOAT standards

A4 stainless steel screws and bolts
Mounting
CE Marking classification
Install it on
Mounting
Tension transmission system
This system is especially designed to include the ART 250 invisible arms system with the internal ART SYS-TEM tensioning system to provide greater stren-gth and durability and extend the lifespan of the system by ten times.
Dimensions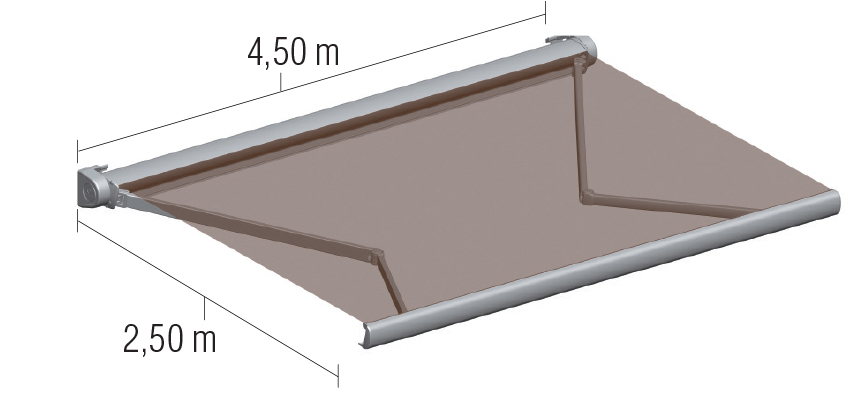 Highlights
An advanced design with soft, rounded, aerodynamic curves to help it blend in to become a harmonious and beautiful addition to any setting.
Conceals all of the mechanical mounting elements.
Protects the fabric and the awning mechanism when retracted.
The ideal dimensions for use in small spaces while still providing numerous benefits.