ONBOX-400 is the F1 cassette awning.
Its powerful look is based on an aerodynamic design and a complete standard equipment. ONBOX-400 finishes are 100% metal, it also allows led lighting in both front profile and retractable arms (when using the ONYX-LUX 400 model). These attributes drive the ONBOX-400 to a podium position at full speed. Its distinctive silhouette set trends and grants personality to the environments where it is integrated.
Finishes
Lacquer in accordance with QUALICOAT standards

Stainless steel screws and bolts
Operation
Installation
Mounting
Tension system
ONYX – ONYX LUX: Its tension system does not damage the lacquering and provides more tension and resistance compared with cable and chain systems.
Full integrated lighting system.
No cables in sight.
SPLENDOR: The concealment of all the transmission components in the join give the Splendor arm range a cutting edge look.
Dimensions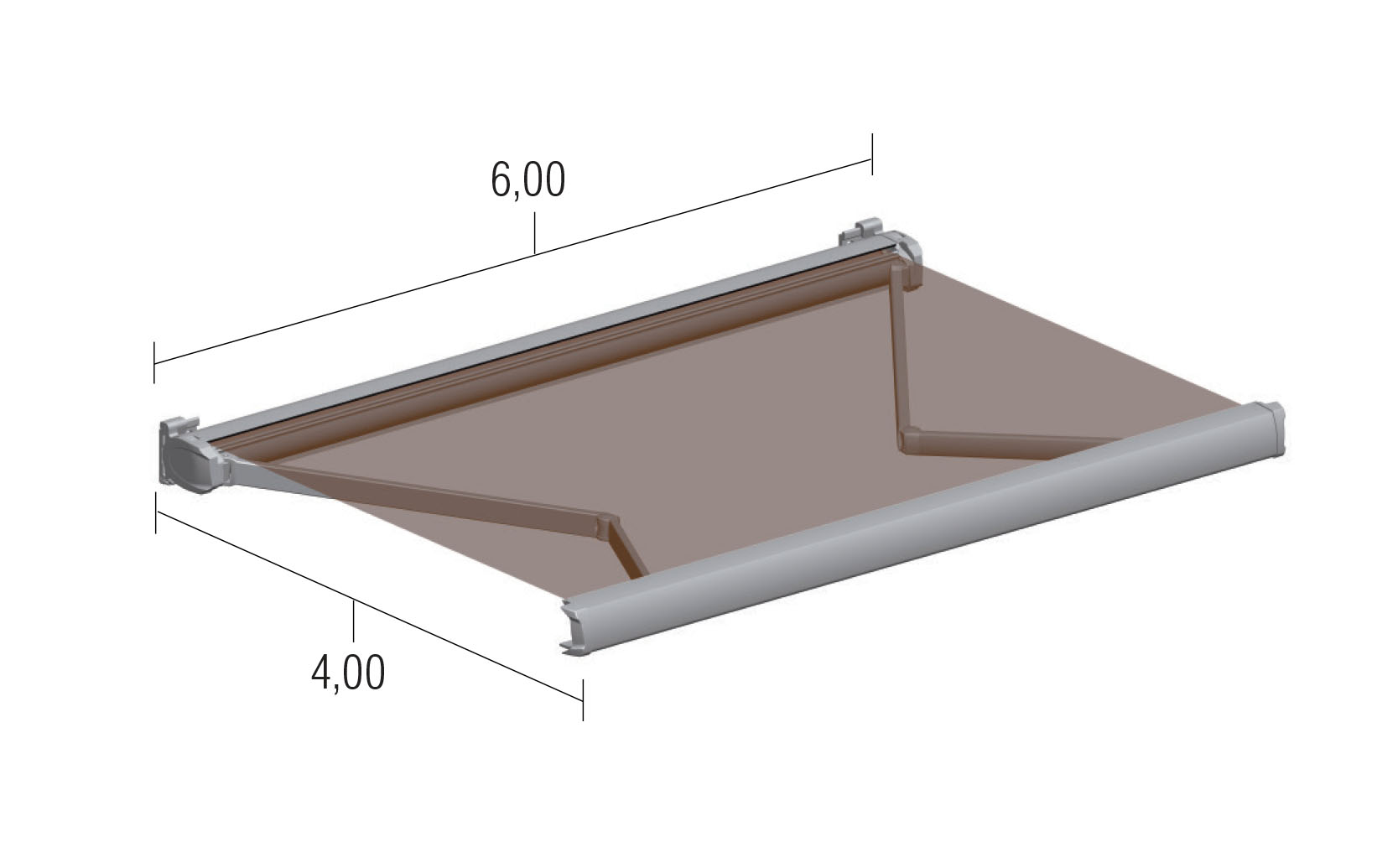 Highlights:
• Aerodynamic shapes, strength and exclusive design.
• High-end finishes, 100% metallic.
• Possibility of lighting in the front profile and the retractable arms.