SMALL IN SIZE, BIG IN SOLUTIONS
This is a self-protecting awning whose structure makes it ideal for installation on windows.
Operation
CE Marking classification
Install it on
Mounting
Tension transmission system
This system has PRT-07 arms which feature an internal tension transmission system using the ART SYSTEM's flat and flexible tape to considerably extend the lifespan of the awning.
The system is especially designed to reduce tension as the fabric is rolled up in order to prevent subjecting the fabric or the brackets to unnecessary force when the fabric is retracted.
Dimensions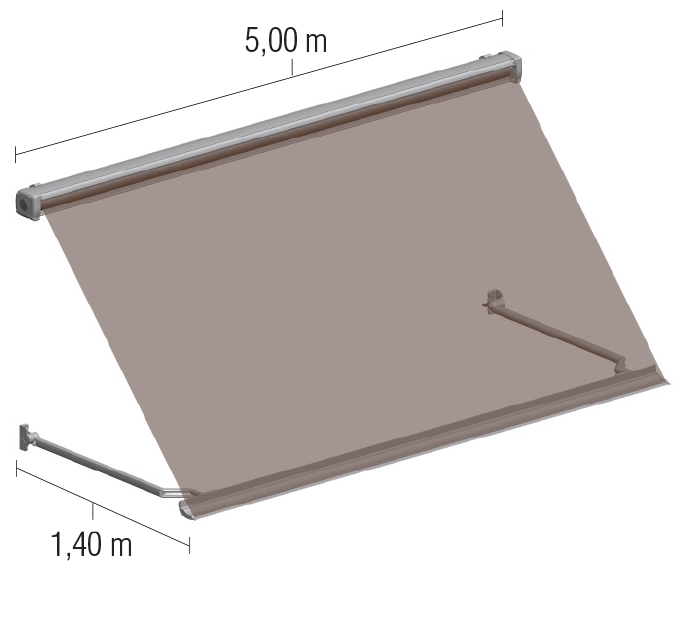 More information