THE PERFECT CASSETTE FOR CONTEMPORARY ARCHITECTURE
Contemporary architecture, with its sharp, straight shapes, poses a challenge when it comes to fitting features into the façade. The Maticbox 350 cassette system is specially desig-ned with a view to the needs of specifications professionals.
Finishes
Lacquer in accordance with QUALICOAT standards

Stainless steel screws and bolts
Operation
CE Marking classification
Install it on
Mounting
Tension transmission system
The arms in the Splendor range are designed to ensure that the fabric is kept properly taut at all times, thanks to the self-adapting transmission system. The operation of the joints is precise and efficient, as they have a duplex ball bearing system which is unique on the market.
The concealment of all the transmission components in the joint, its metal design and the slimness of the profiles give the Splendor arm range a smart, compact, exclusive look.
Dimensions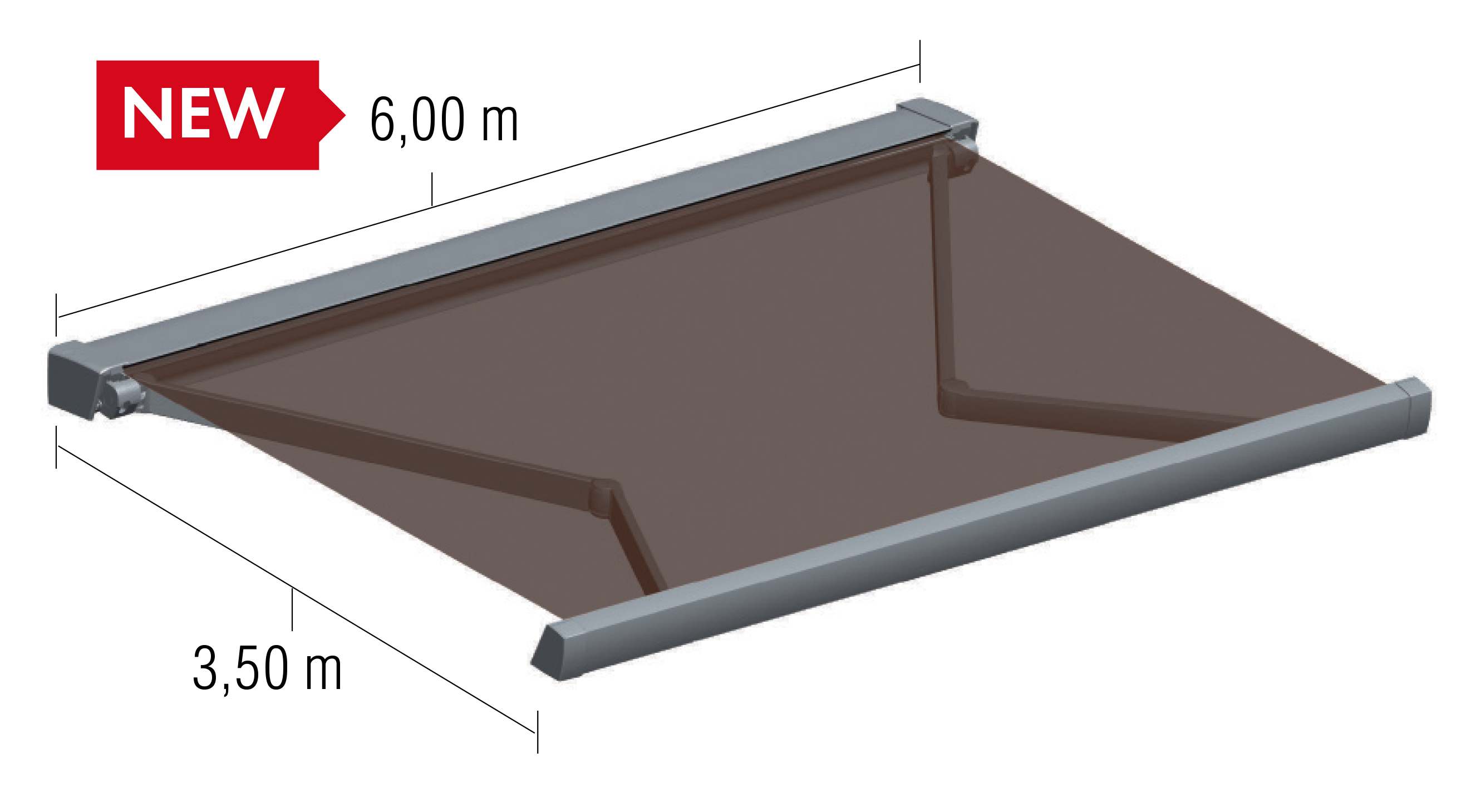 Highlights
The Matic system for self-positioning the slope allows the whole system to be housed in a smaller space.
The wall fixing solution of the MATICBOX 350, using the Cleverfix (pt) system, offers flexibility and a considerable margin for manoeuvre when it comes to installation.
The self-retaining clip fitted in the MATICBOX 350 bracket allows the roller assembly to be hung without having to support its weight while carrying out the installation.
Its straight, basic lines are ideal for contemporary architectural styles, achieving the fit sought by architects and decorators.