THE DESIGN AND TECHNOLOGICAL SOLUTION FOR MODERN ARCHITECTURE.
The aesthetic of the KUADBOX-400 cassette awning makes it perfect to integrate into the façades thanks to its stylized construction and straight lines design.
It fits with the minimalist architecture styles offering, at the same time, advanced technical features to build up great dimensions incorporating more sets of arms.
Finishes
Lacquer in accordance with QUALICOAT standards

Stainless steel screws and bolts
Operation
CE Marking classification
Install it on
Mounting
Tension transmission system
The arms in the Splendor range are designed to ensure that the fabric is kept properly taut at all times, thanks to the self-adapting transmission system.
The operation of the joints is precise and efficient, as they have a duplex ball bearing system which is uni-que on the market.
The concealment of all the transmission components in the joint, its metal design and the slimness of the profiles give the Splendor arm ran-ge a smart, compact, exclusive look. 4.00 m.6
Dimensiones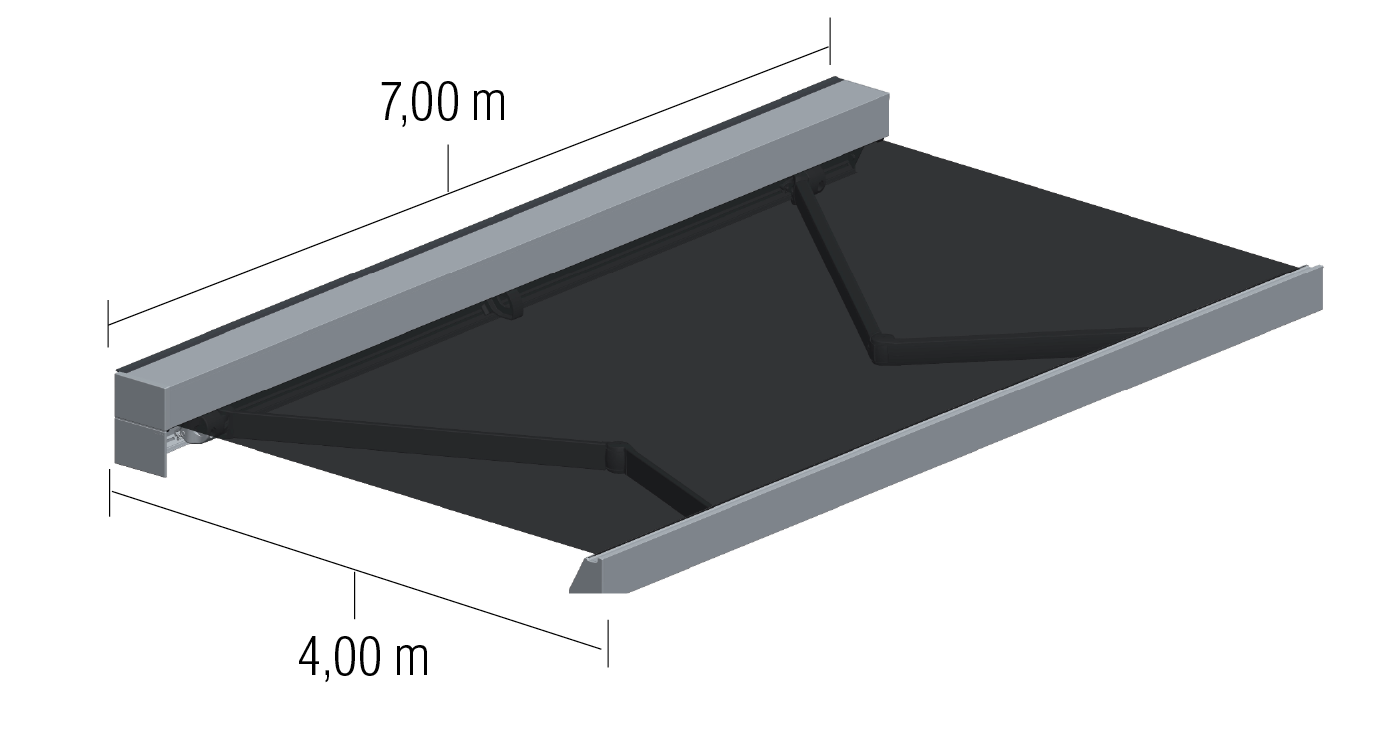 Highlights
Its straight shapes following the new architectural trends.
Matic system of auto-positioning the inclination that allows to optimize the dimensions of the awning keeping a big projection.
Integrated LED lightening in the front profile and the cassette profiles.
The technical set up and the use of the automatic roller tube support allows to access the motor and the  fabric without disassembling the awning.
 The back profile allows the installation of as many brackets and shoulders as needed to build large widths.