STORBOX-400: R-Evolution
Since 1993 the STORBOX chest awning has been evolving to set new trends. STORBOX-400 revolutionizes the range with its aesthetic full of strength and dynamism; with its greater projection capacity up to 4 meters and with the incorporation of lighting in arms and front profile. Its tilt adjustment system, with the awning closed, is fast and precise to guarantee an impeccable result. Motorized or manual, STORBOX acquires a new impetus to continue being the pioneer and top-mind of box awnings.
Finishes
Lacquered according to QUALICOAT regulations
Stainless steel screws
Fully lacquered arms
Drive
Manual
Motorized
Automated
Usual installations
Subjection
lighting possibilities
Front profile
Arms (Onyx Lux)
Classification
Sizes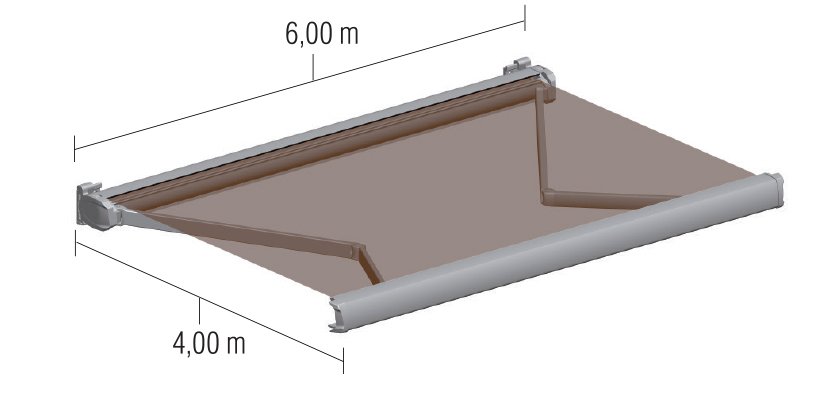 Maximum dimensions: 6,00 m. line x 4,00 m. output
recommended with arms
Compatible with arms
Onyx-400
Onyx Lux-400
Splendor-400
Stands out for
Large dimensions: 6 m. of line by 4 m. exit.
Dynamic design with high-end 100% metallic finishes.
Possibility of lighting in the front profile and in the arms.
Tilt adjustment with the awning closed.