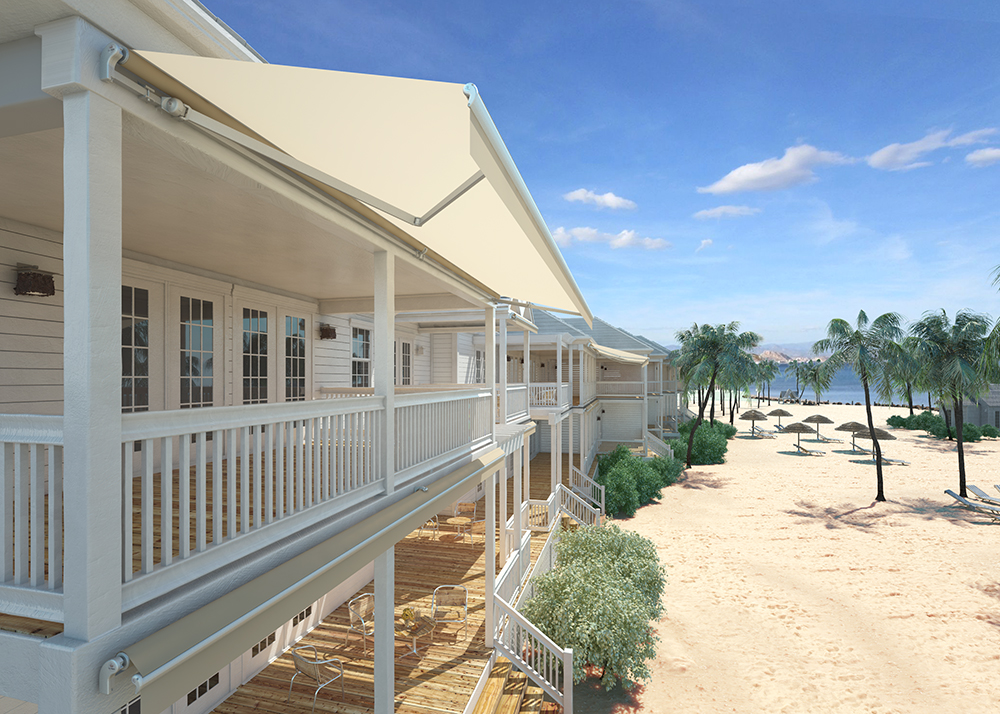 With the arrival of good weather people go back to the holiday house. A review of the sun protection systems installed is recommended.
Some month before the long summer holidays it is the right time to check the awning conditions and call for the assistance of a professional installer. A thorough review eliminates risks and ensures the maximum enjoyment of the awnings, pergolas, etc.
To ask for the professional assistance of an awning installer is the best decision.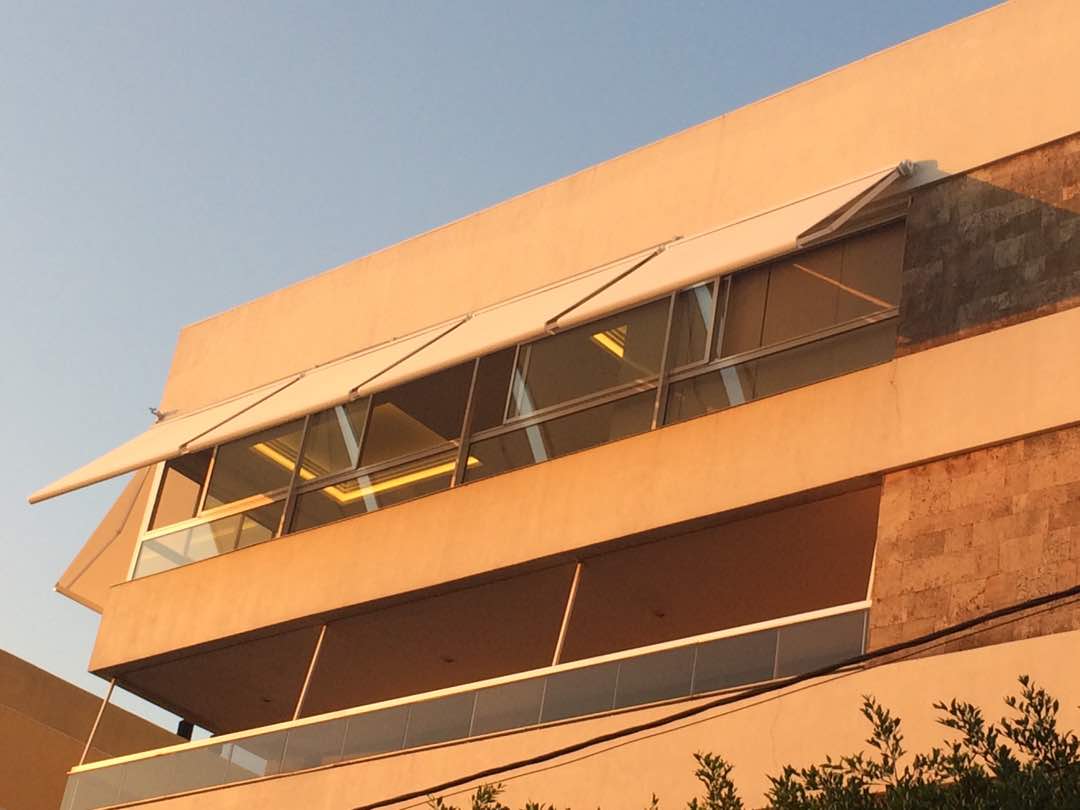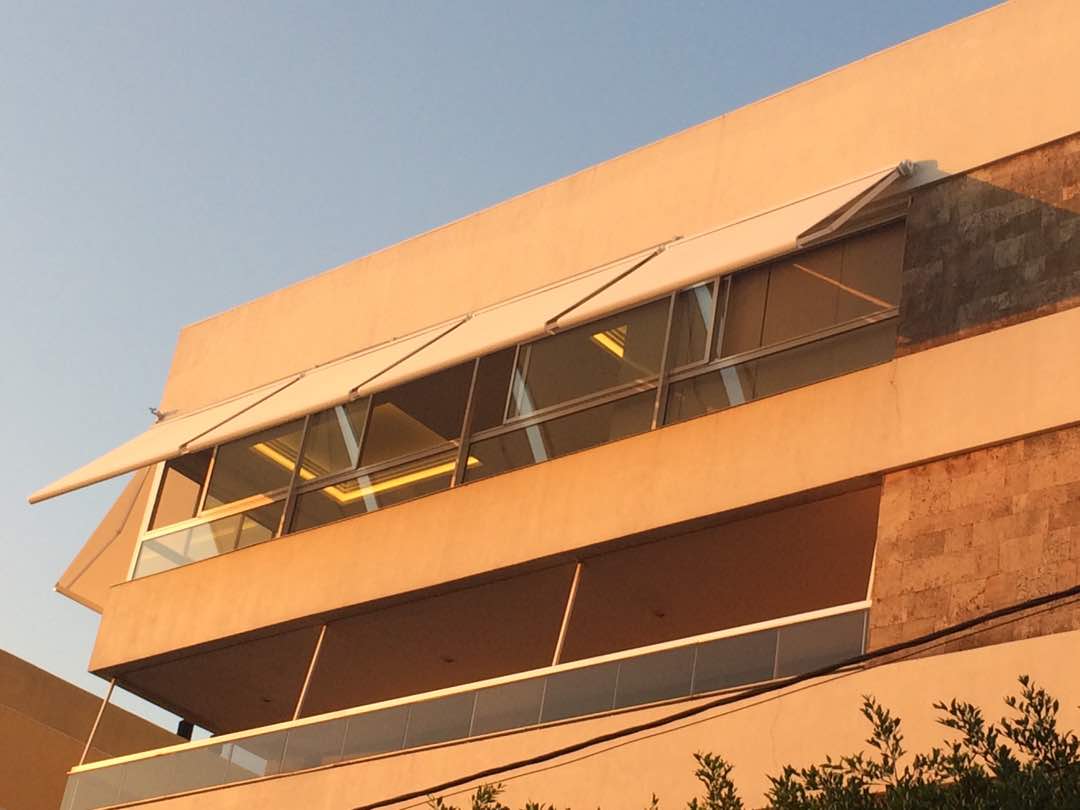 STORBOX
You know that we love receiving images from our customers. These photos arrive from Lebanon. There are 4 Storbox 250 lacquered in white that will make it much more pleasant to stay in this terrace.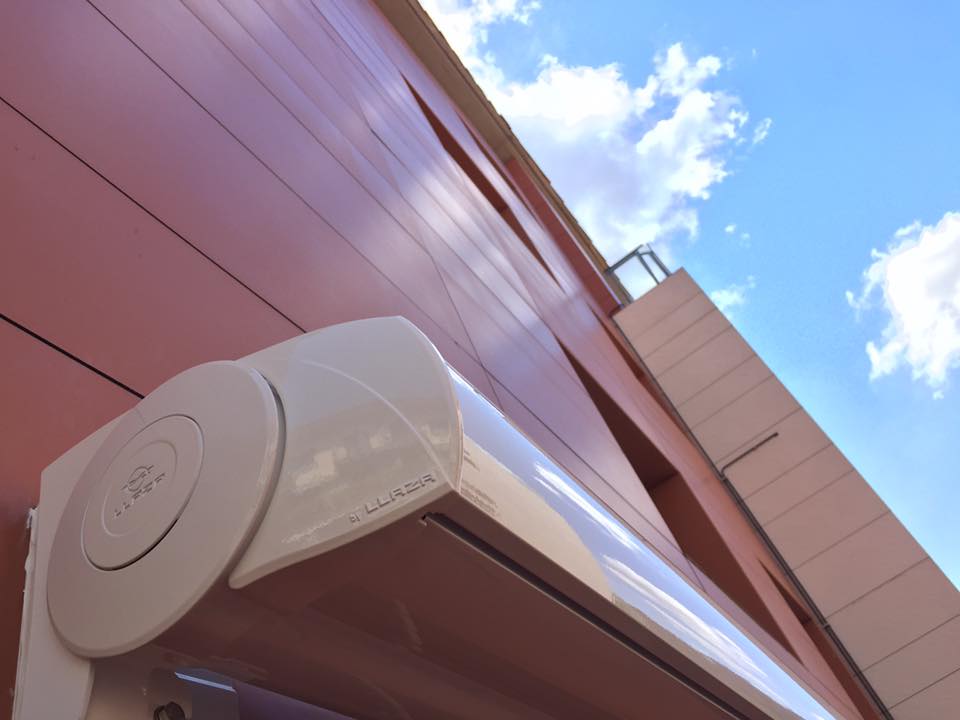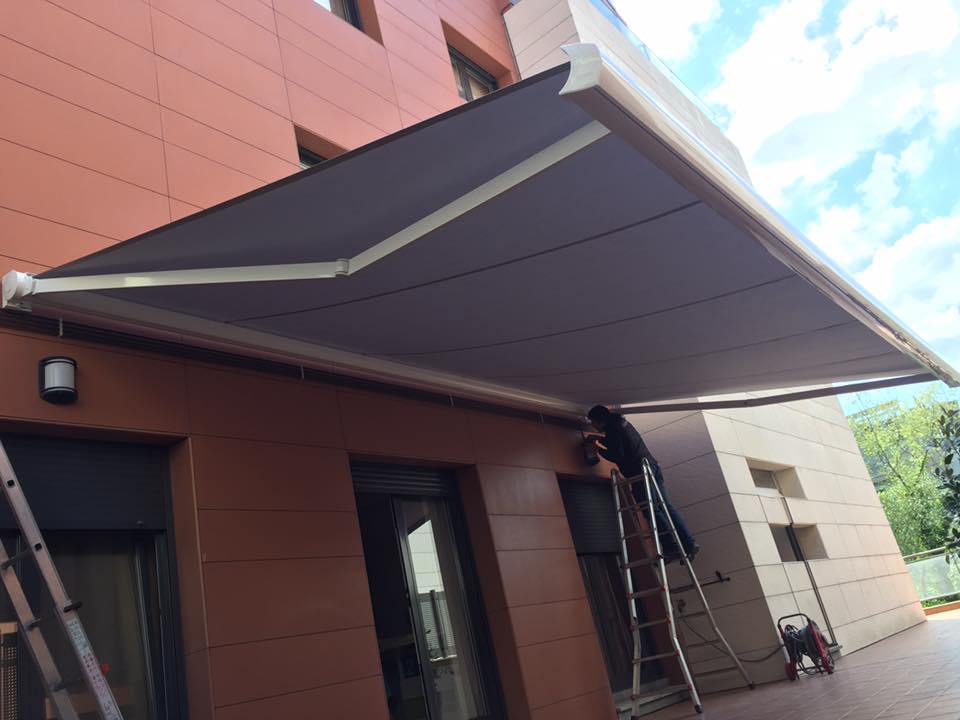 SPLENBOX-400
Our friends from TOLDOS IRÚN have a master degree installing #eltoldodemoda SPLENBOX-400. Here you have some beautiful images during another new installation.
Guys … we've lost count of how many you have already carried out! 😉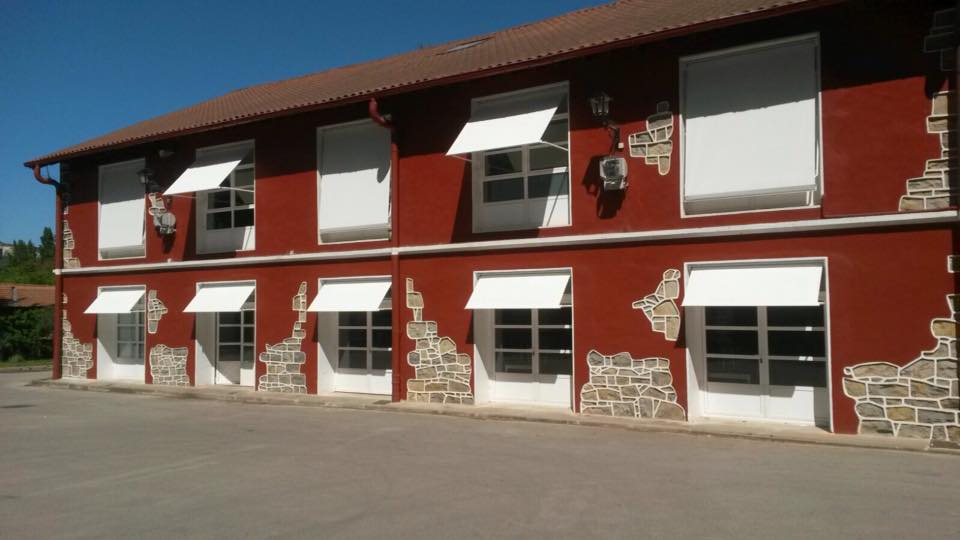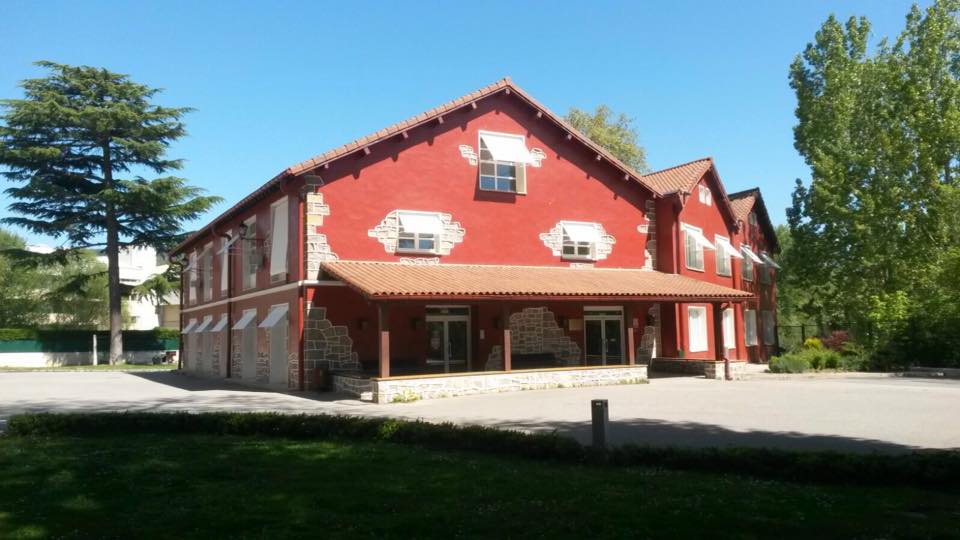 MICROBOX-350
The last installation comes from TOLDOS URCA. There are a good deal of  MICROBOX-350 cassettes that look perfectly integrates into this beautiful façade. These awnings ensures a remarkable saving of energy and they also make the stay in the classrooms much more pleasant to their students by avoiding glare and providing great visual comfort.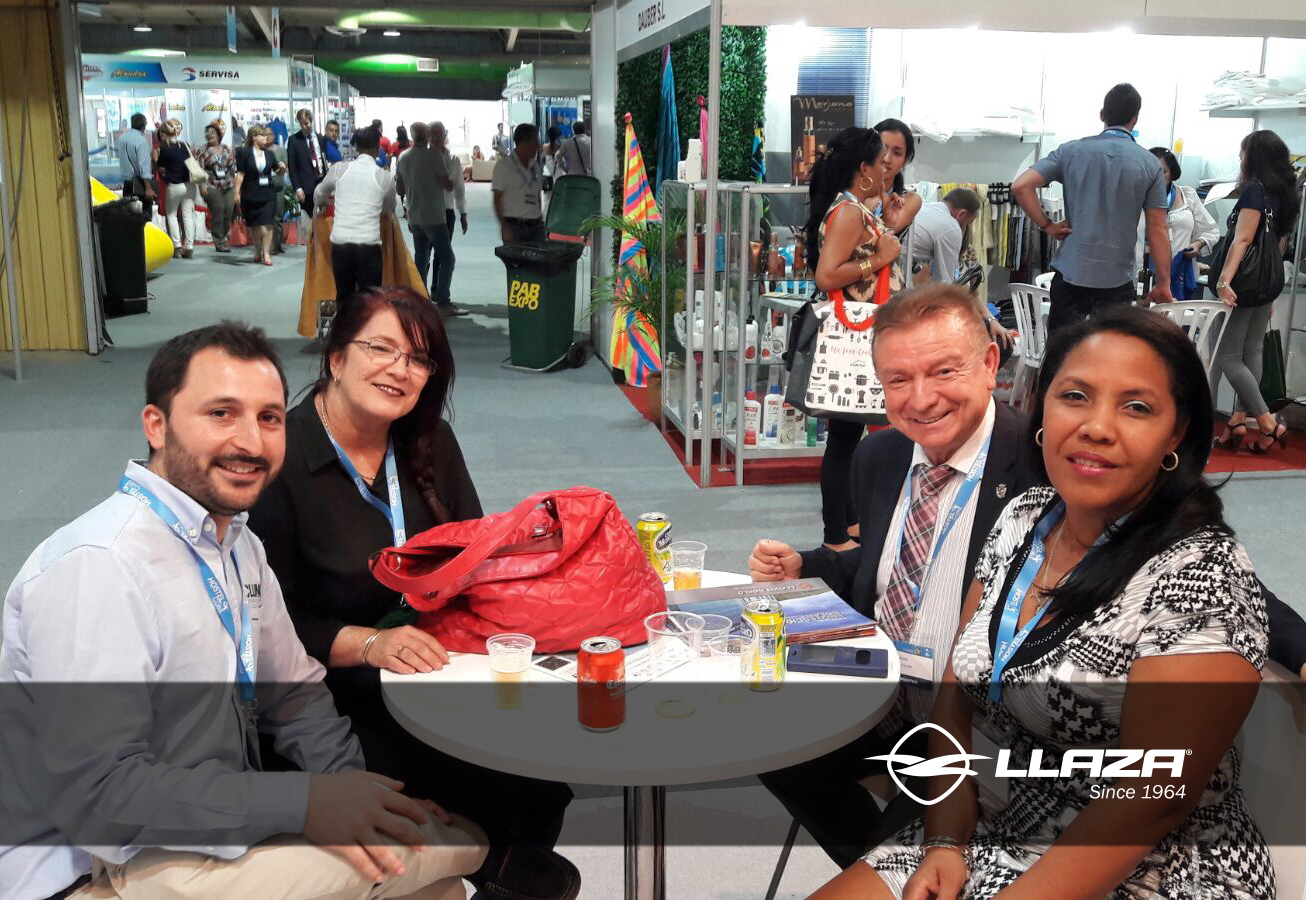 This week we have experienced the HOSTELCUBA 2017 exhibition. The brand LLAZA has attended this show in collaboration  with the company RECASENS and local our representative CLUNIA PRODUCCIONES. It has been three intense days in which we have shown the news for the Cuban market. The influx of visitors and managed operations has been excellent. Many thanks to all the professionals who have shared these days with us.

RENOVATE THE STORBOX INSTALLATIONS
Over time and due to the adverse weather the exterior appearance of our sun protection systems can be affected.
Did you know that you can renovate old STORBOX installations by incorporate  the  new aluminum caps? With a simple operation you will improve the  appearance of both awning and the building facade.
Ask for the  aluminum caps REPOKIT and take advantage of this opportunity.

RUBBER BUFFER: A small big difference.


Small details make the difference. By using the rubber buffers in the BIP-SCREEN  we add value to the installation as we win in:
· INSULATION: we ensure greater insulation thanks to its sealant effect.
· NOISE ELIMINATION: thanks to the damping of the drop bar, it makes it noiseless when reaching the lower position.
· HIGHER PROTECTION: The drop bar gets protection against floor impacts.
From now on it is possible to get these gums in rolls of 25 m.