KÜADBOX: LIGHTING FOR THE 4 SIDES.

The cassette awning KÜADBOX-400 model integrates different lighting options. This feature, increasingly demanded by the end user, extends the product's features, providing greater added value.
In the front profile, in the cassette profile or in the arms (when using Onyx Lux-400 model). Different combinable possibilities to illuminate, create environments and enjoy the outdoors spaces.

Immersed in the middle of the summer, we are at the peak of the heat. Our Mini-News brings the collection of photos from this week, the last one of the month. Next week we will announce the winner of the #mochilallaza June edition. What a difficult job 😉 ufffff, large repertoire of great installations to look at and find out the one, among so many good ones.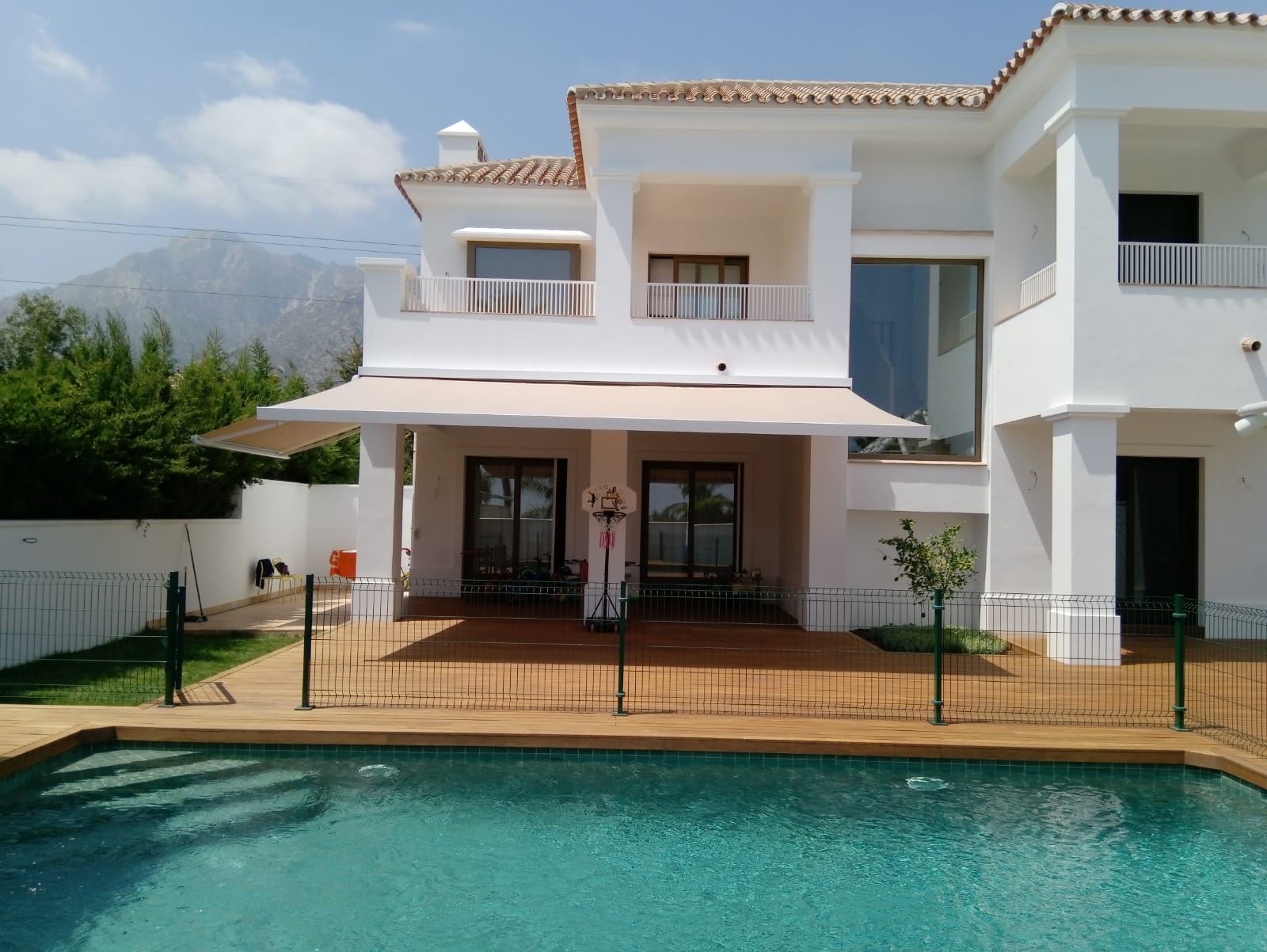 We start the selection of this week with a super installation composed of three cassette awnings. A Küadbox-400 and a Splenbox-300 lacquered in white and installed on the facade of this house to offer an upper-class sun protection. There is another Splenbox-300 cassette, installed on a structure in the pool area. This one offers a perfect shaded area. Congratulations Toldos Rodrisol for this great installation!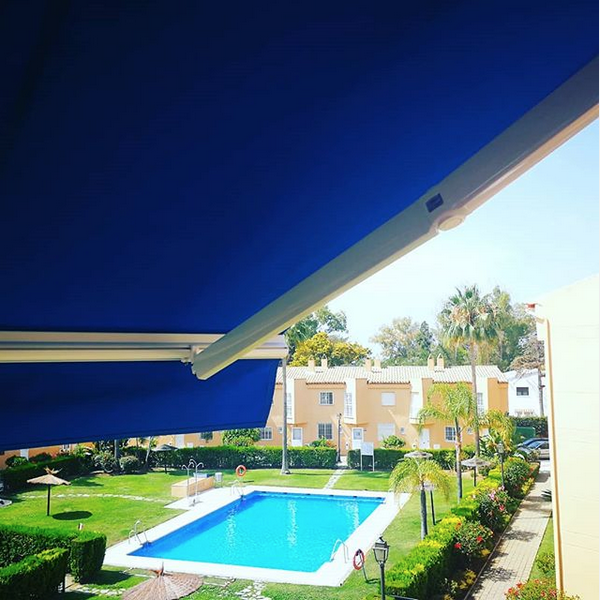 Toldos Lola on the other hand, shows us this beautiful image under a LLAZA awning that is laquered in white. Nice views to the pool and the Onyx arm detail.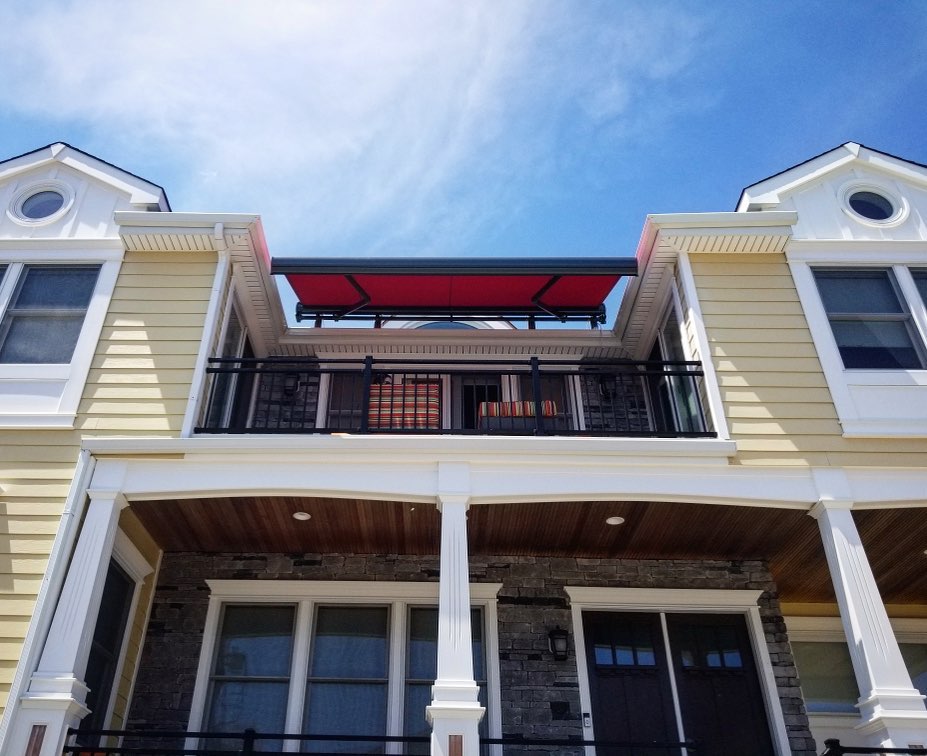 Berges Awning publishes this low-angle photo in which we observe the installation of the Monobox-400 model. Lacquered in gray tone with red fabric it looks spectacular on the facade of this house.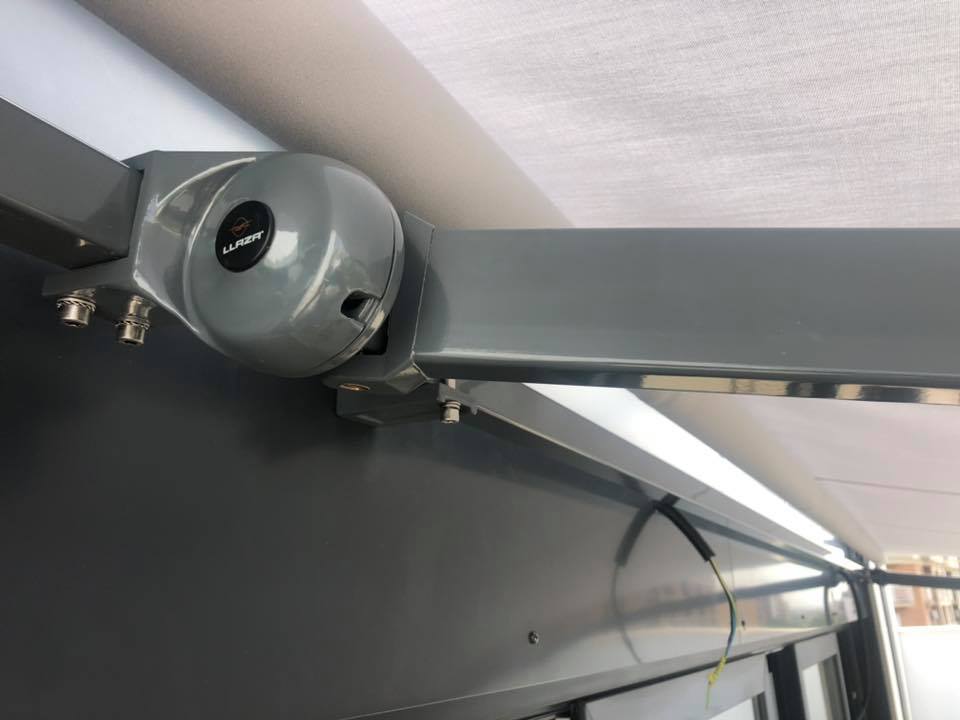 Luxetoldo has performed an installation of the ART Monobloc-350 model lacquered in gray and shows us the details of it.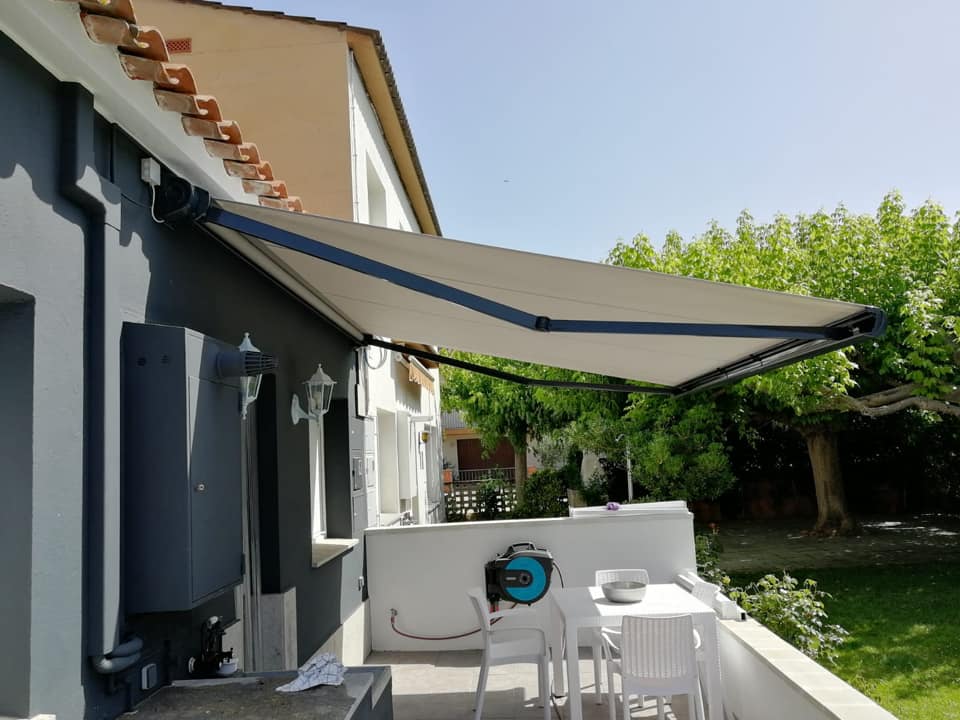 Tendals Egara shows us the perfect integration of the Storbox-300 model in this façade. Thanks to the color of the lacquer, it camouflages like a chameleon when it is closed.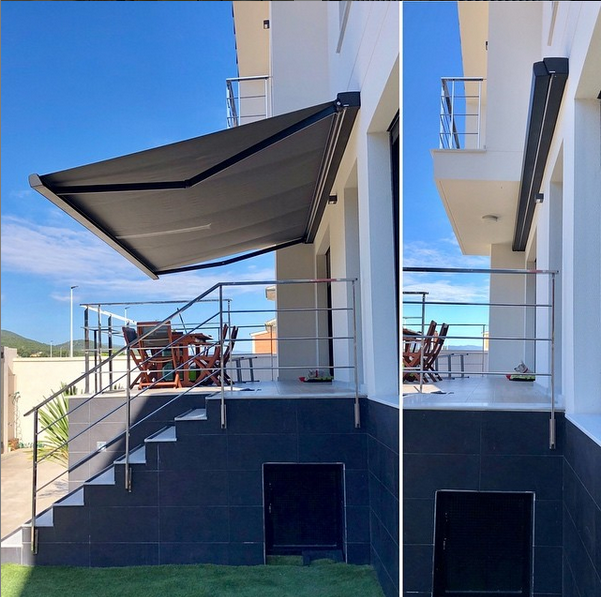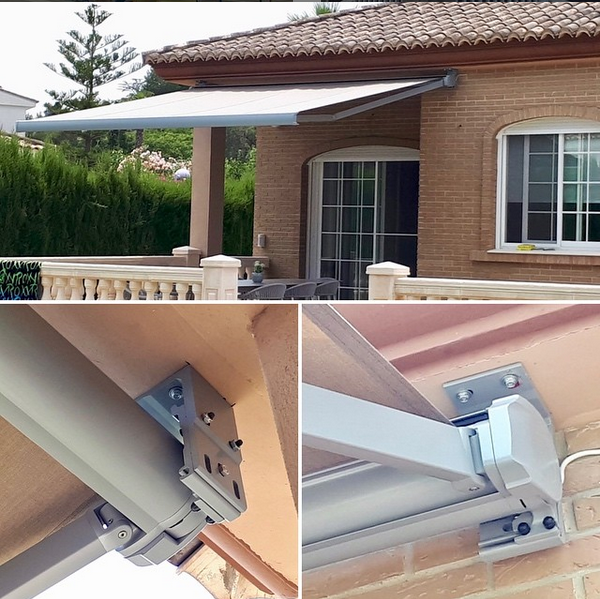 Toldos Aban shares two very TOP installations. The first one it is a Maticbox S-350 model, the cassette awning designed for contemporary architecture. Architectural design of straight lines that provide elegance and offers a premium shade.
In the second installation we find one of the novelties of the season that has been very well received by the sector: the ONBOX-400 cassette. It is lacquered in gray. Its aerodynamic lines, inspired by the Formula 1 world, brings powerful design and personality to the facade of this house .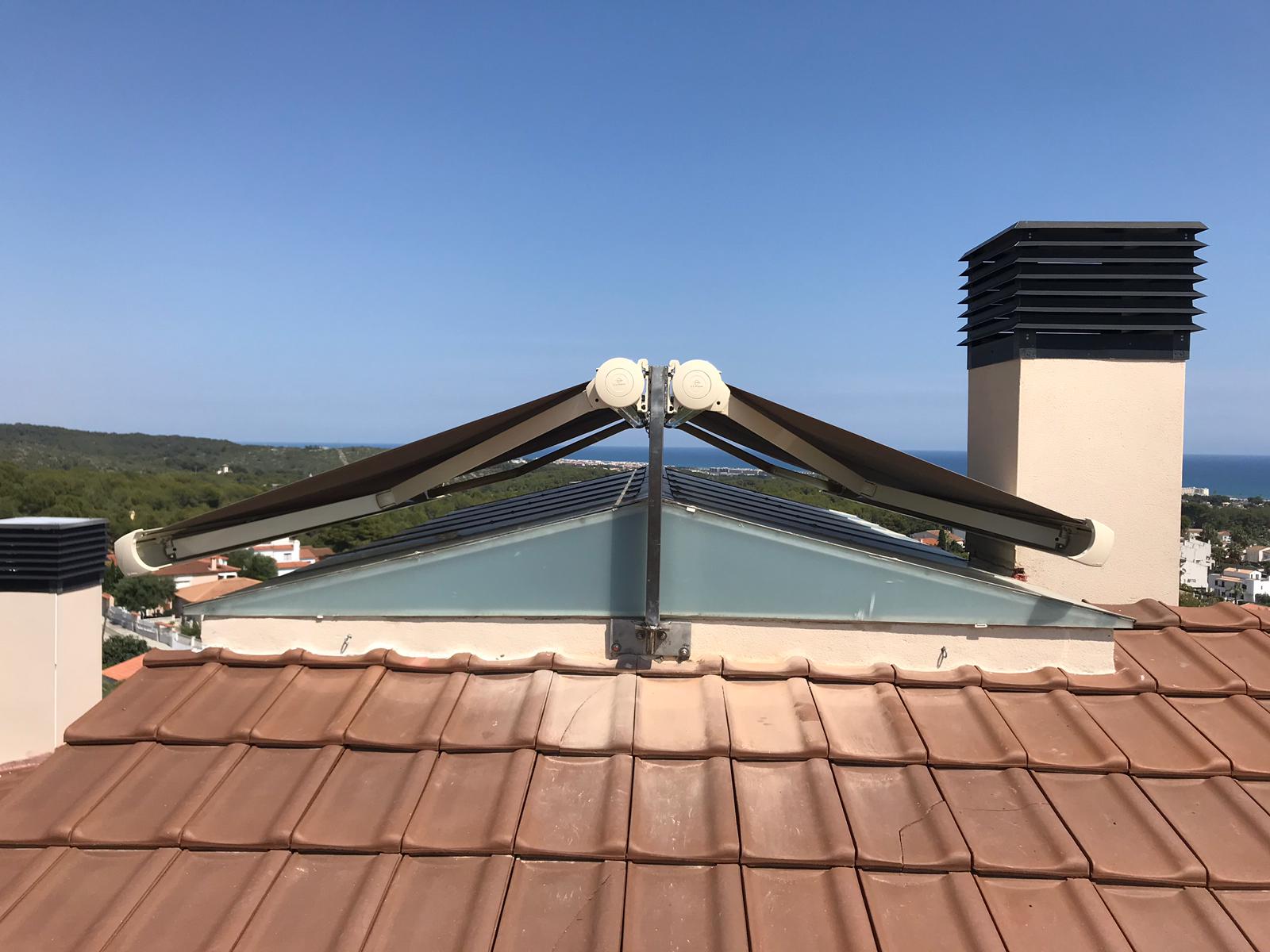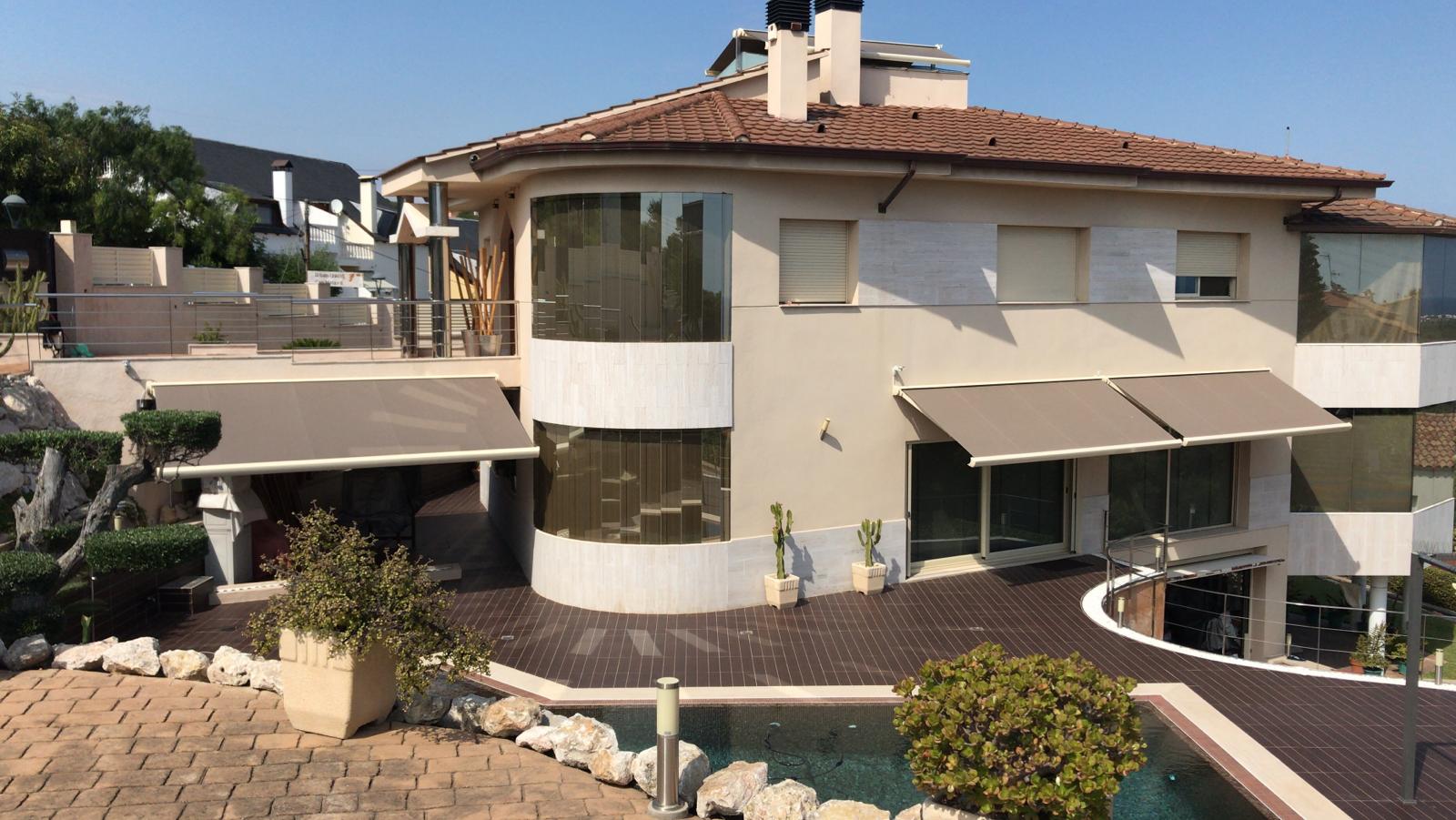 To finish this selection, we find the images provided by Toldos J Pons. A multi-installation with the Splenbox model as the indisputable protagonist. In total 5 Splenbox lacquered in white with fabric on toasted colour. It offers a total solar protection to this wonderful house. Two cassettes are installed on the skylight and another 3 Splenbox are placed in the porches. This is to enjoy the benefits of the product both inside and outside this home.