THE NEW MATIBOX S-350: MAYBE THE AWNING OF THE SUMMER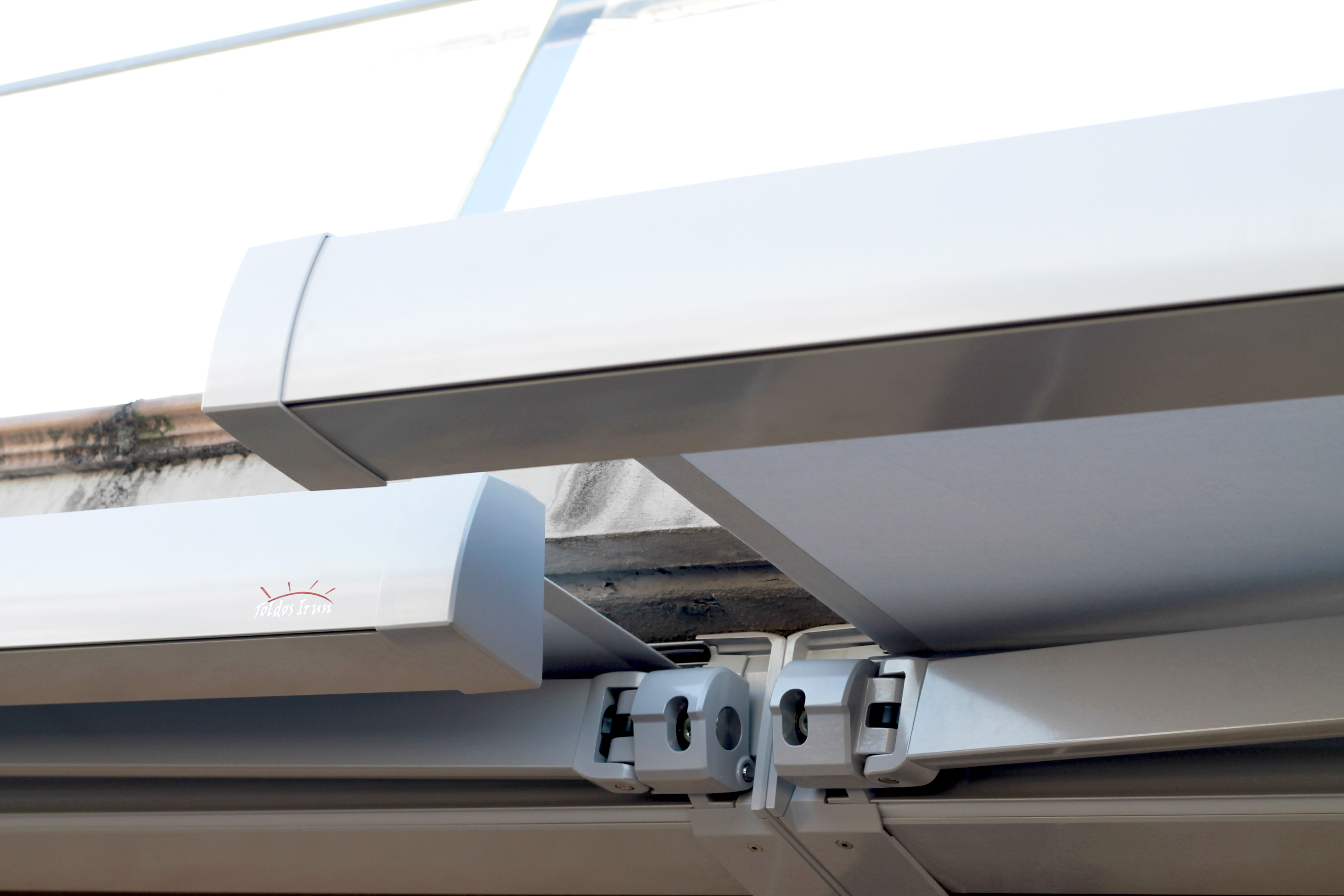 As we informed  few weeks ago, the MATICBOX S-350 awning model has improved its performance. Our R+D+i team applied some improvements to upgrade this so special product. The new regulation system for the arm, that is easier and safer, and the advantage of reaching up to 6.00 m of line, place this product in a very favorable position to be the perfect choice!
….we are already noticing it, because in the last few weeks there have been many post with precious installations of this product on the social networks.
The straight lines allow the MATICBOX S-350 to look perfectly integrated into any type of façade. It becomes imperceptible, when closed, especially when it is ceiling installed.
Everything points out that it can be the winner of the #eltoldodelverano first position in summer 2019.
It would be a well-deserved title for all its unique features:  minimalistic design, high-end finishes and compatibility with ONYX LUX arms.  Then we get a TOP10 sun protection and a perfect lighting ambience for the summer nights.

WINNER #TUFOTOLLAZA CONTEST IN MAY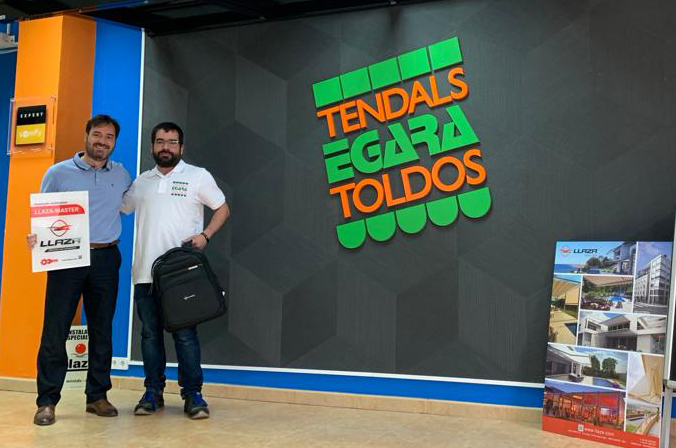 Our National Commercial Director, Alberto Pérez,  has gone to Tendals Egara to give them the LLAZA backpack as  the winner of the #tufotollaza contest last May.
In this photo we can see Albert from Toldos Egara receiving the Backpack from Alberto Pérez.
Congratulations!!! we hope you continue sharing these beautiful LLAZA installations in the networks.


MATICBOX S-350, ART-MONOBLOC-350, STORBOX-300, SPLENBOX-400 … This week's selection encompasses a wide variety of products.
Here it is our selection!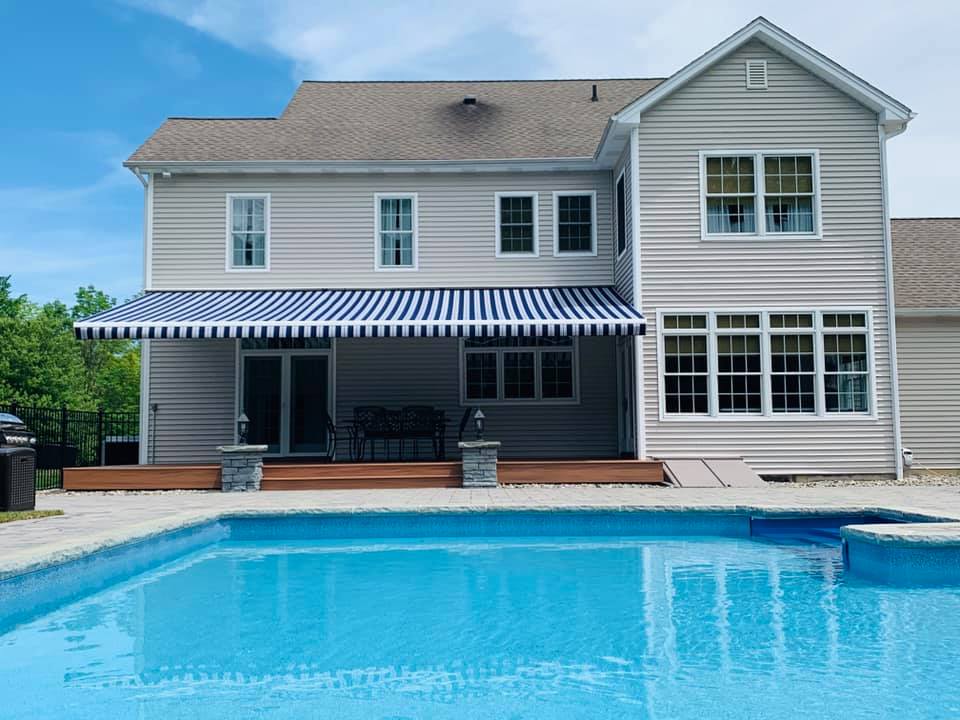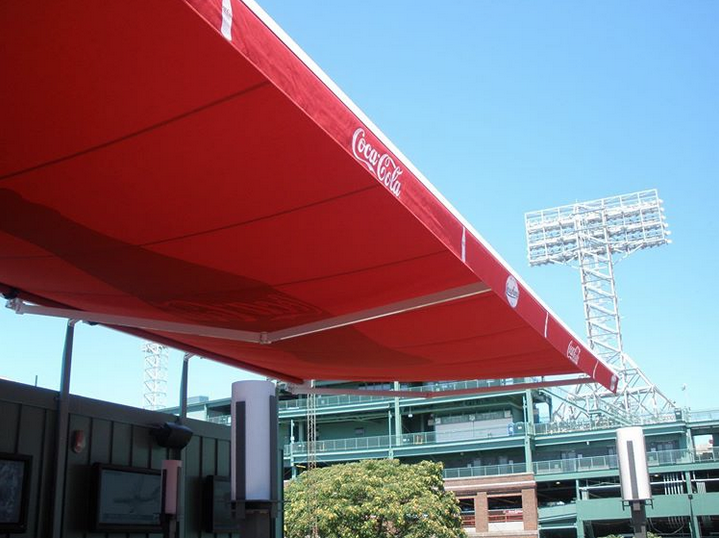 Our friends from AWNINGS ON THE SIDE share these two installations of two MONOBLOC ART 500. One is complemented with a  bright red fabric and the other has a very different style with the striped fabric. Which one do you like the most? No doubt both offer a spectacular shade.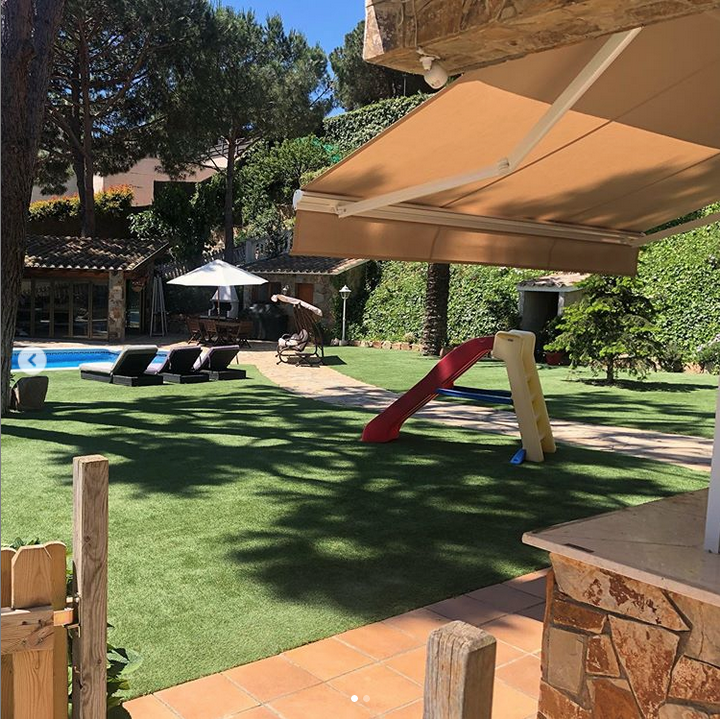 TOLDOS BCN has installed this classic ART range awning that is lacquered in white and installed on the porch of this beautiful house with garden.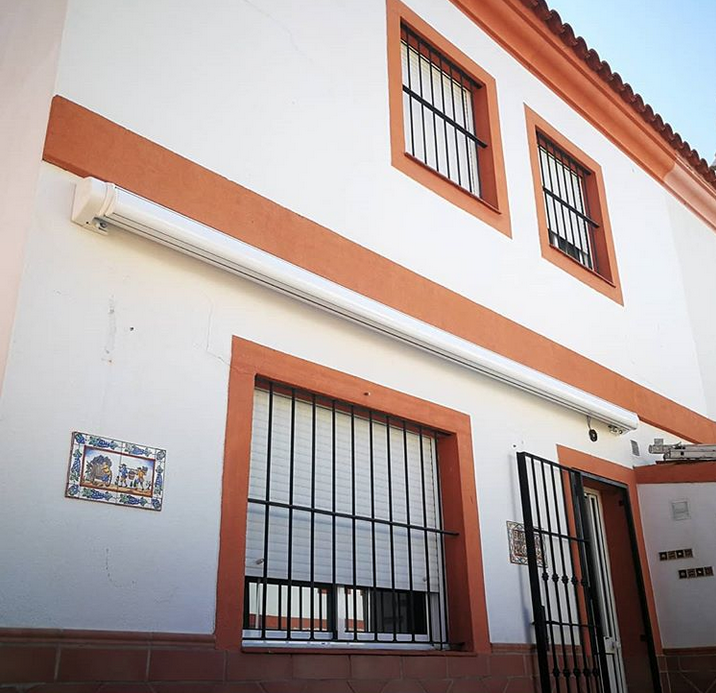 The STORBOX-300 awning model is the main protagonist of the image shared by TOLDOS LOLA. Perfect integration of the cassette awing in the facade.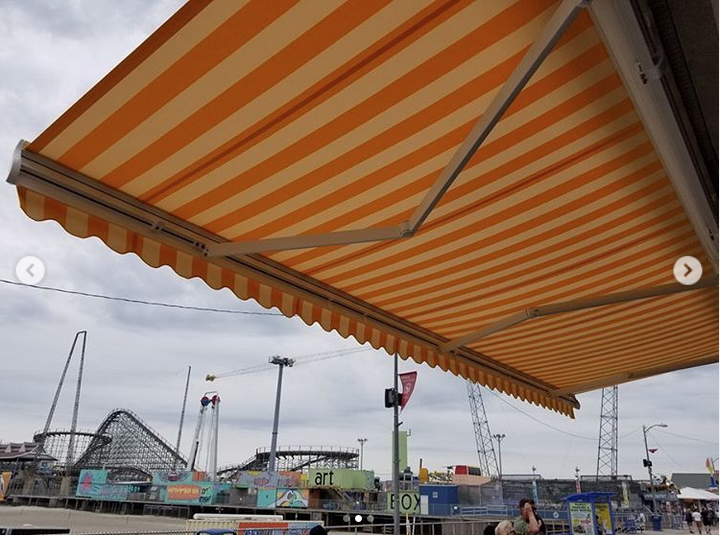 BERGES AWNINGS show us this beautiful installation of the MONOBOX-400 cassette awning lacquered in white and installed in this establishment in front of a play ground.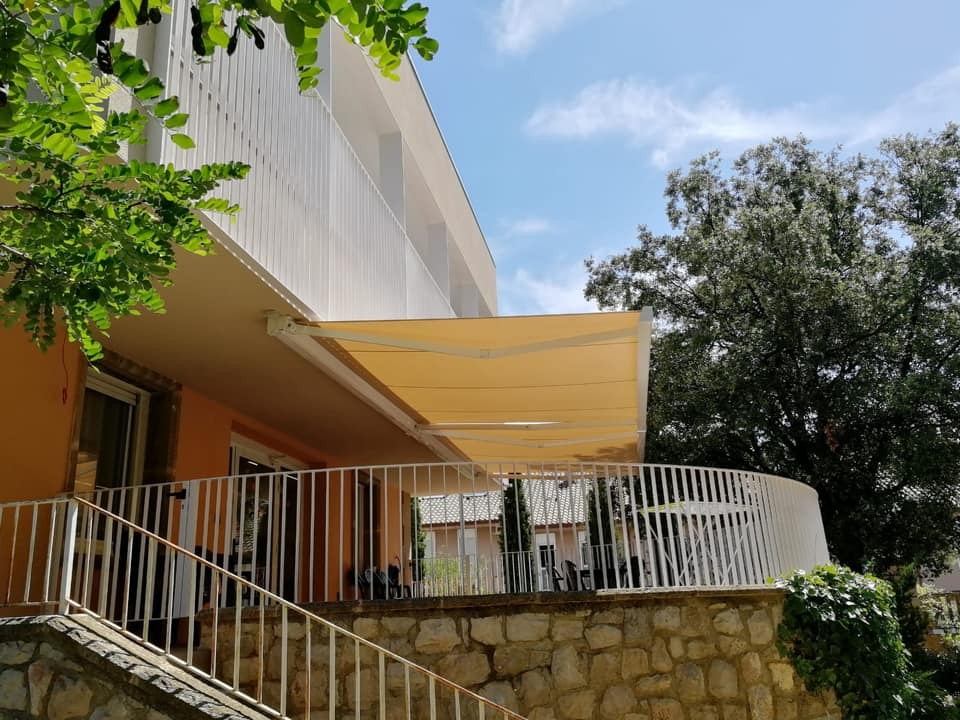 TENDALS EGARA likes the new features of the MATICBOX S-350 model. This aim is reflected in its latest installations;). During this  week we have seen some of them lacquered in white with beige fabric that looks spectacular once they are installed on the roof.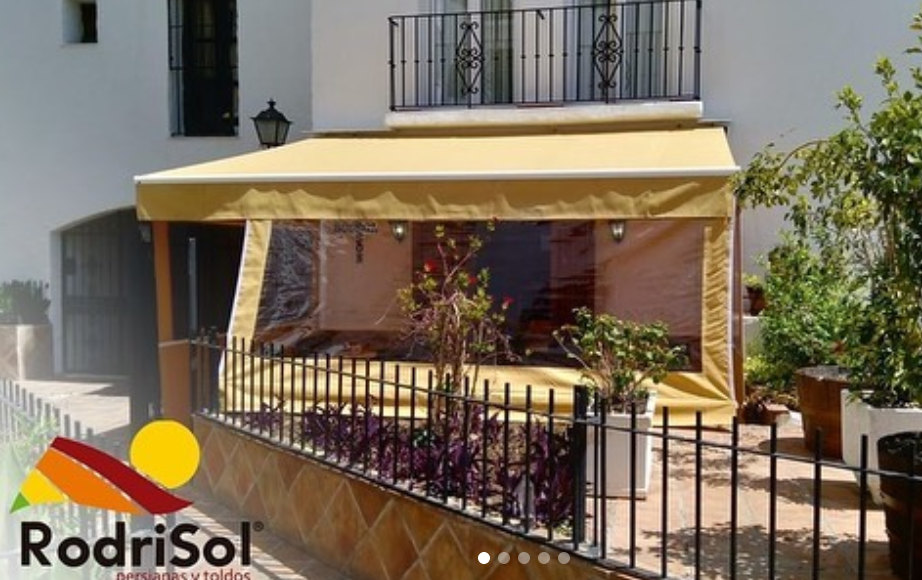 TOLDOS RODRISOL are experts in "dressing" the awning to offer maximum comfort on the terraces. In this occasion they show us a full equipped ART MONOBLOC-350 lacquered in white. You are an awesome team!!!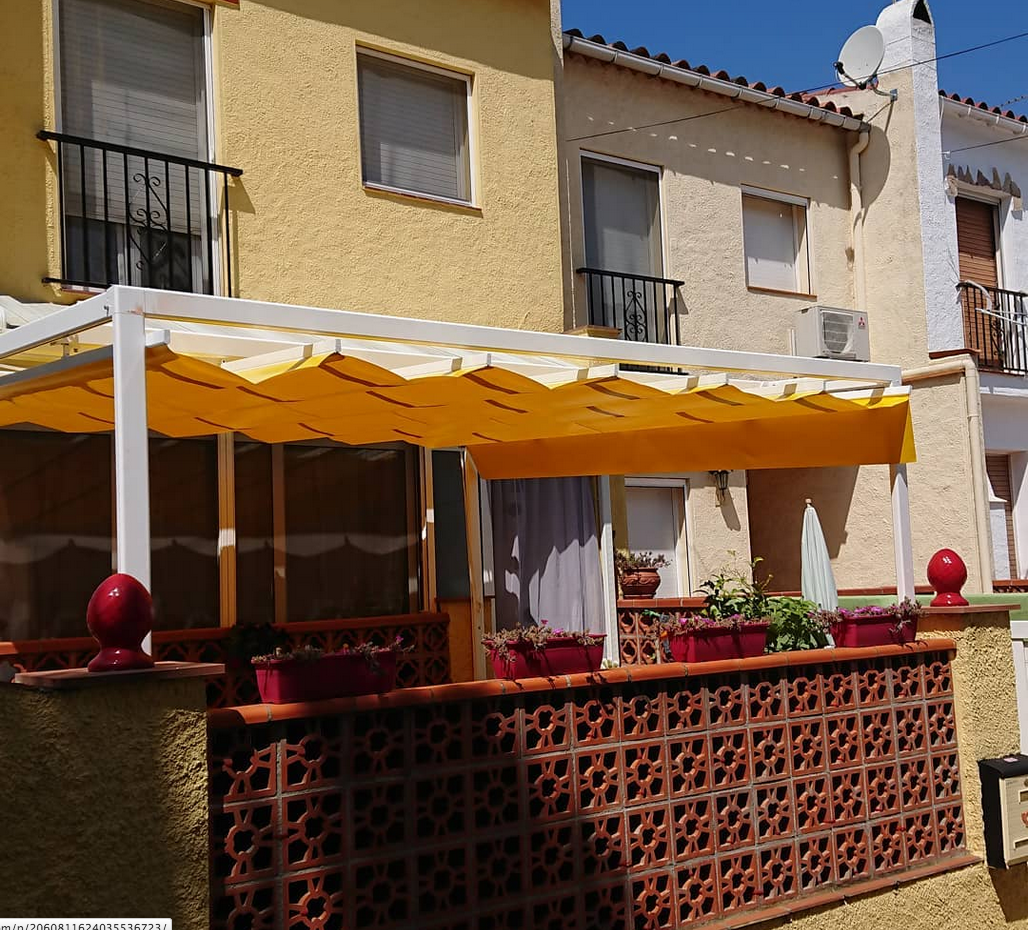 COMERCIAL OLI shares in Istagram this image of the ELIT system. The owners of this home will be able to enjoy the terrace even when the sun is its highest position.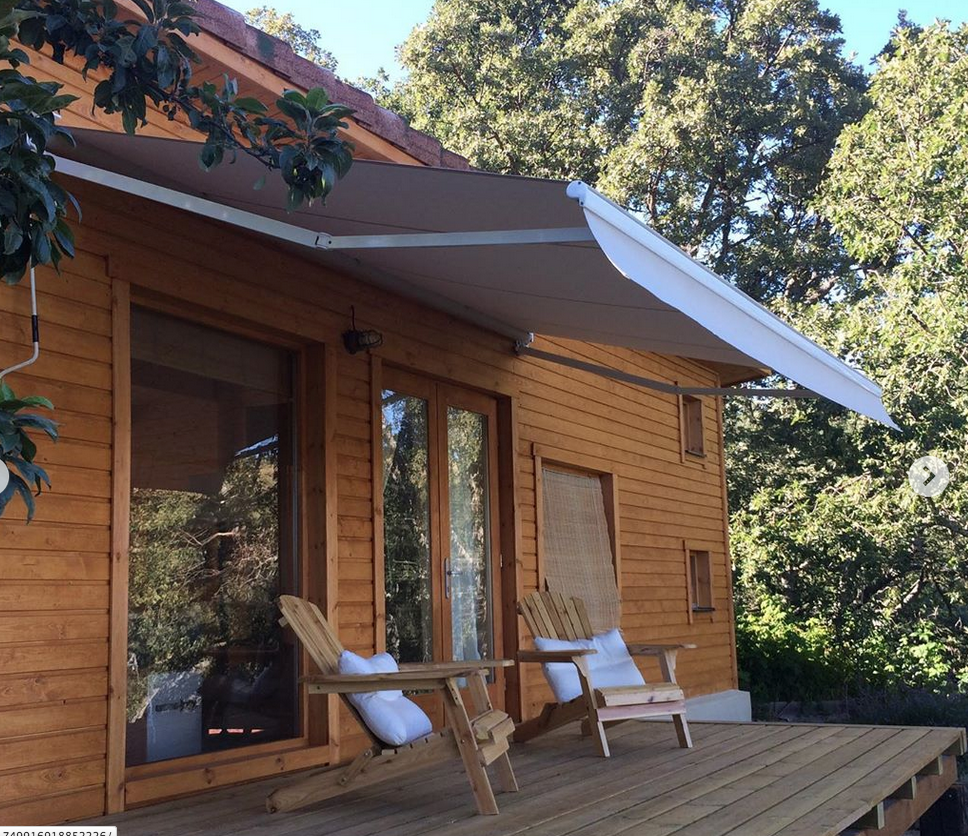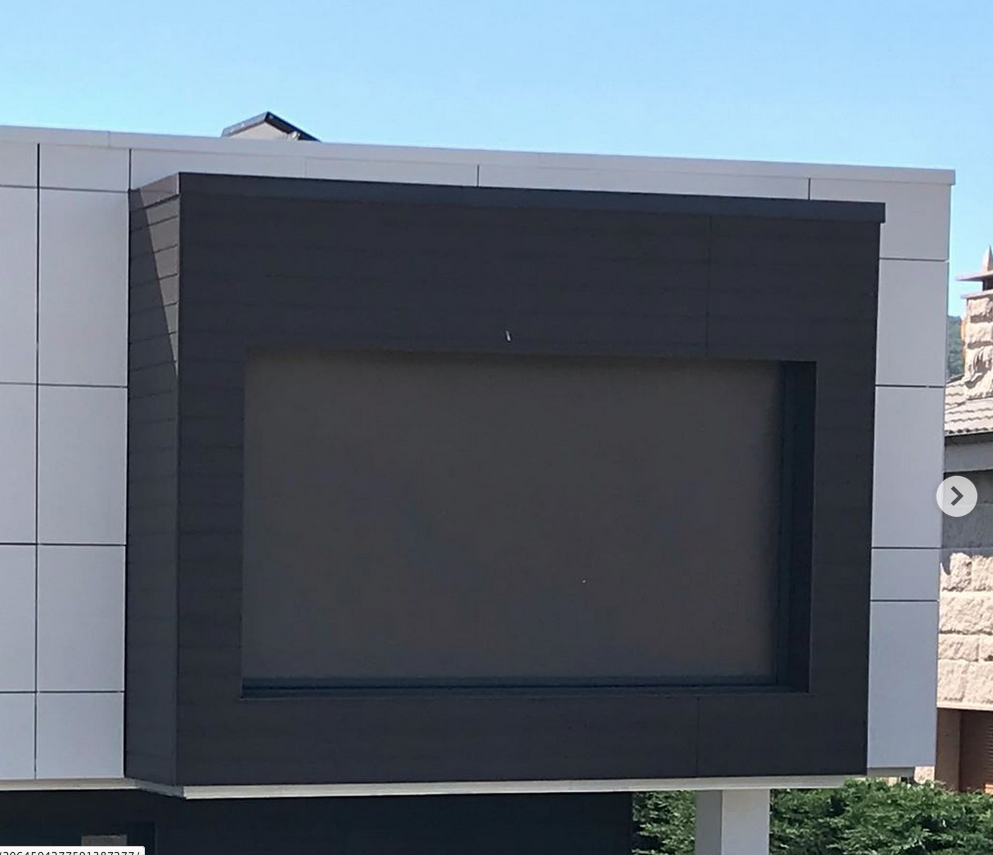 TOLDOS DAVID GARCÍA has published two installations: the first one with the ART-250 awning that is installed in this beautiful wooden house.  The second installation shows several big size BIP-SCREEN 500.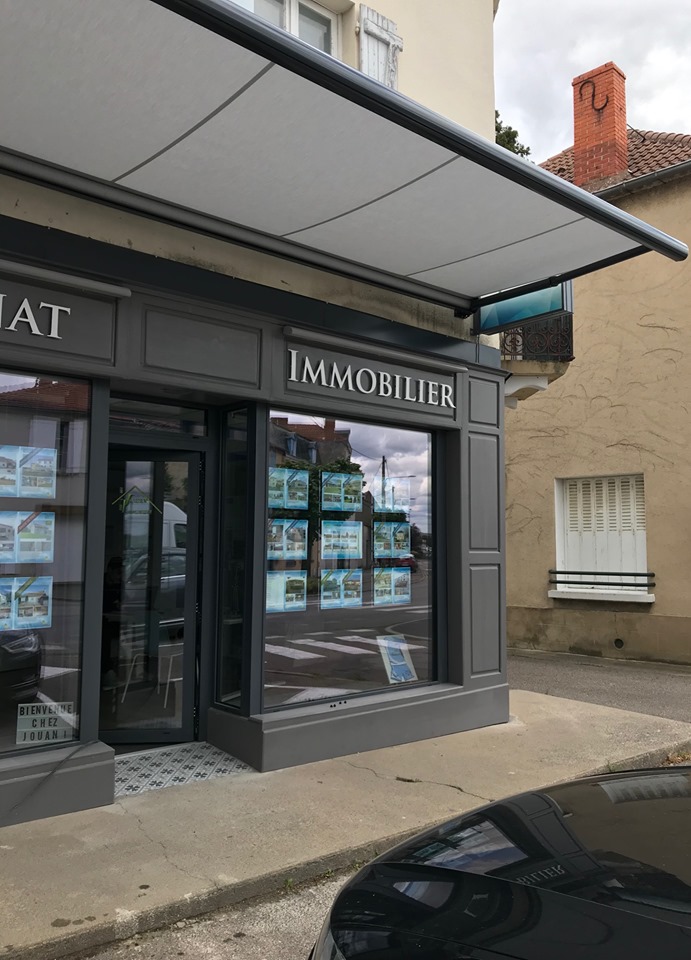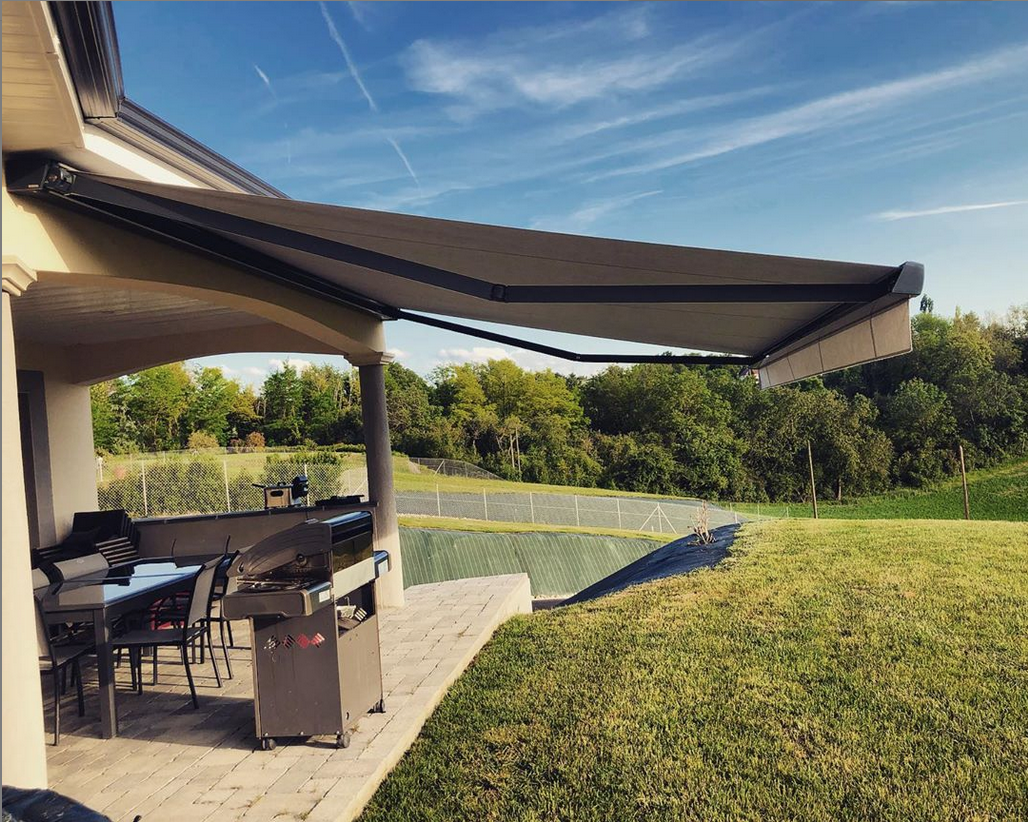 From France ALLIER STORE shows two very TOP installations: they have published, in Facebook, this installation of two STORBOX-300 lacquered in black, as well as the façade.  This fact gives an harmonious look to the entrance of this shop. The second image shows the MATICBOX S-350 cassette awning lacquered in black with spectacular views to a large meadow.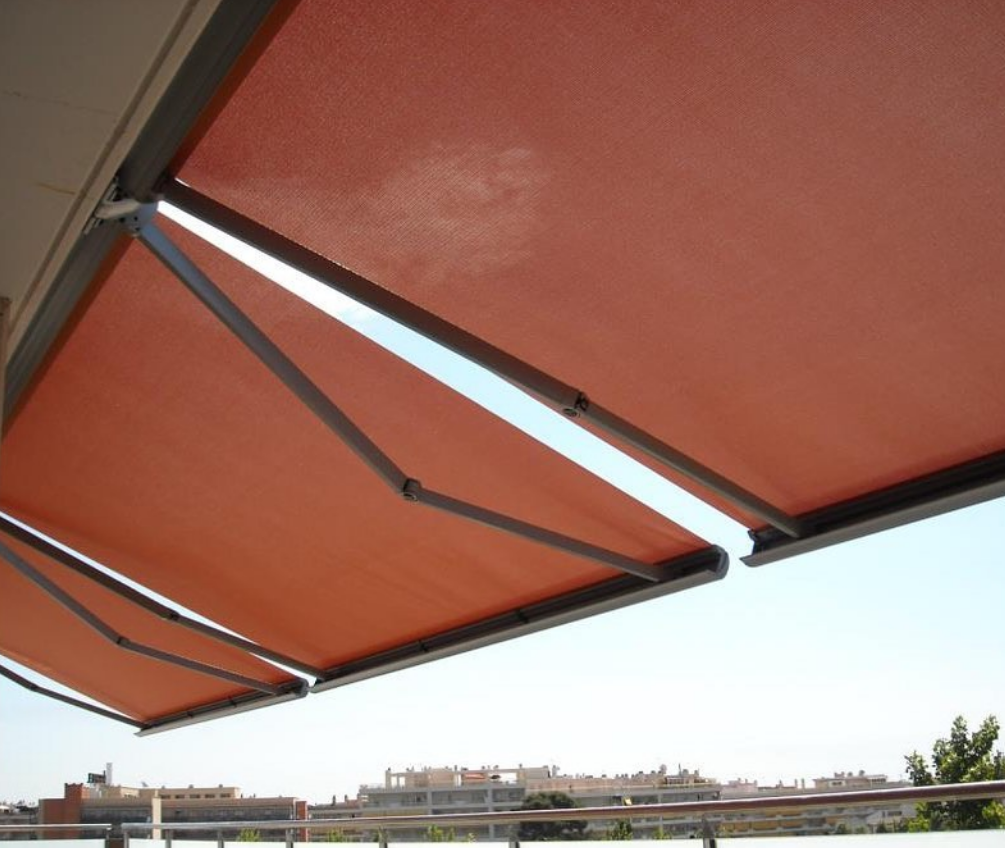 ALUTOLDOS EUROPA has chosen the STORBOX-300 model to design a solar protection for a large terrace, composed of three awnings.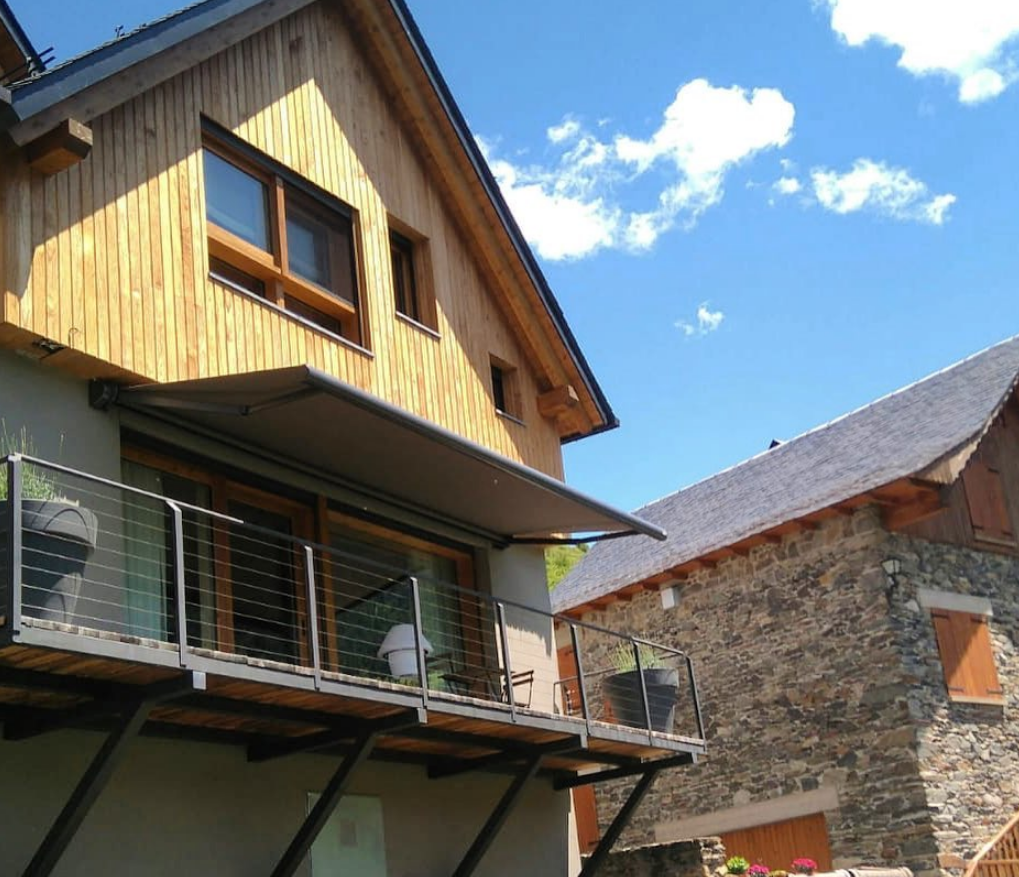 TENDALS SANGRÀ has also prescribed the STORBOX-300 box awning for this installation in a typical mountain house.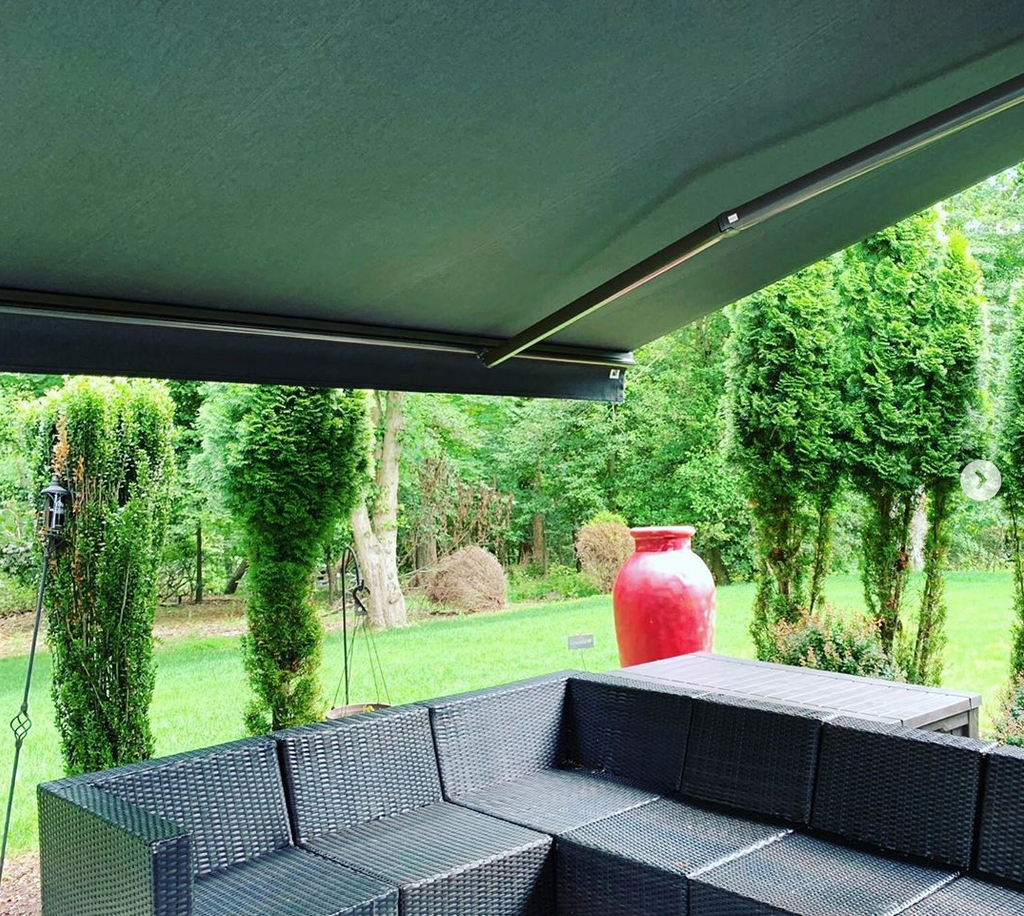 ECLIPSE AWNINGS posted an image that is taken under a LLAZA awning with SPLENDOR arms. An idyllic place to enjoy the summer evenings.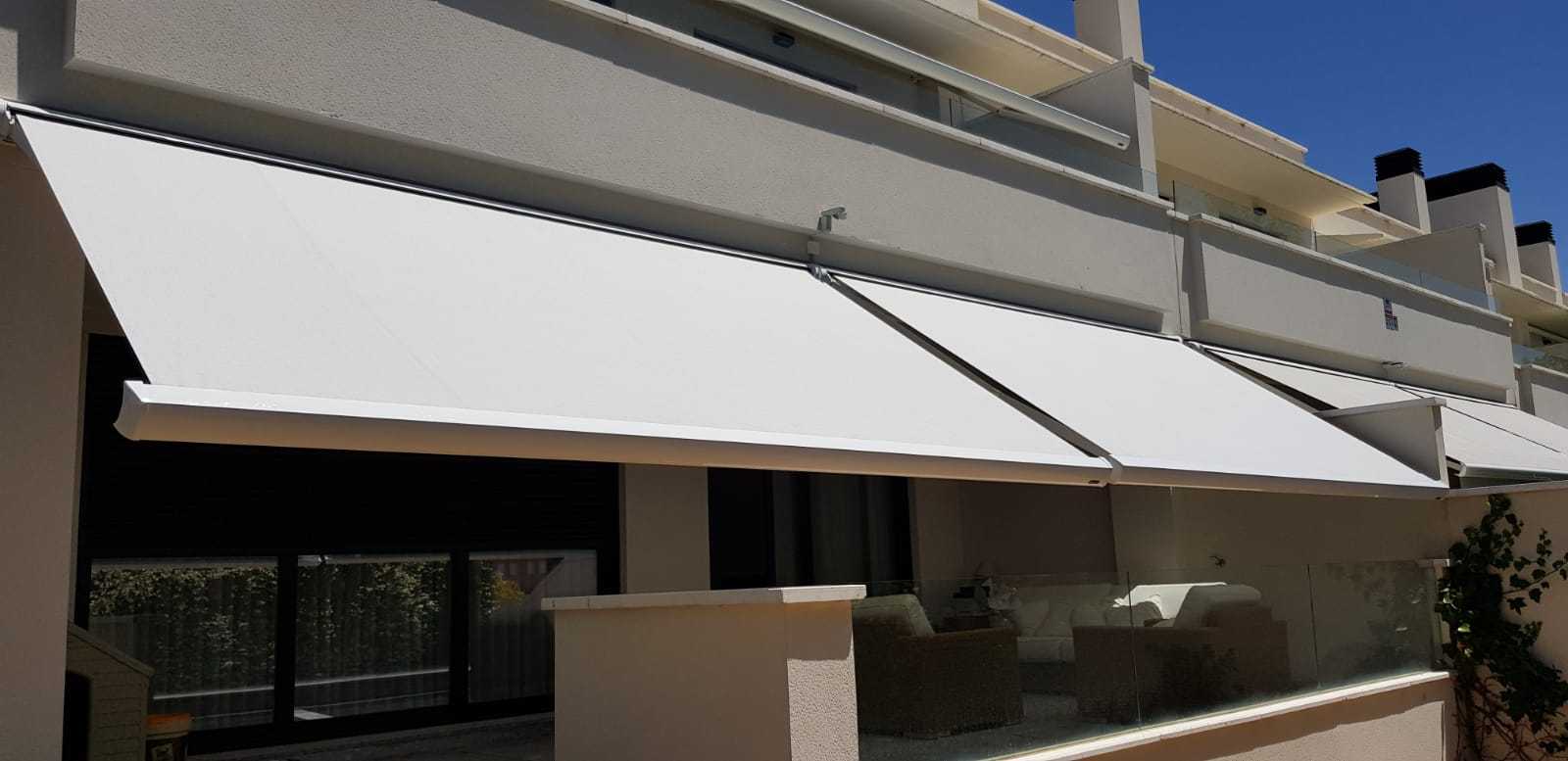 QUIEROUNTOLDO.COM has surprised us again with this fabulous installation of five SPLENBOX-400 cassette awnings that are  lacquered in white.  They guarantee a quality shade to this house as well as providing great comfort and savings in air conditioning .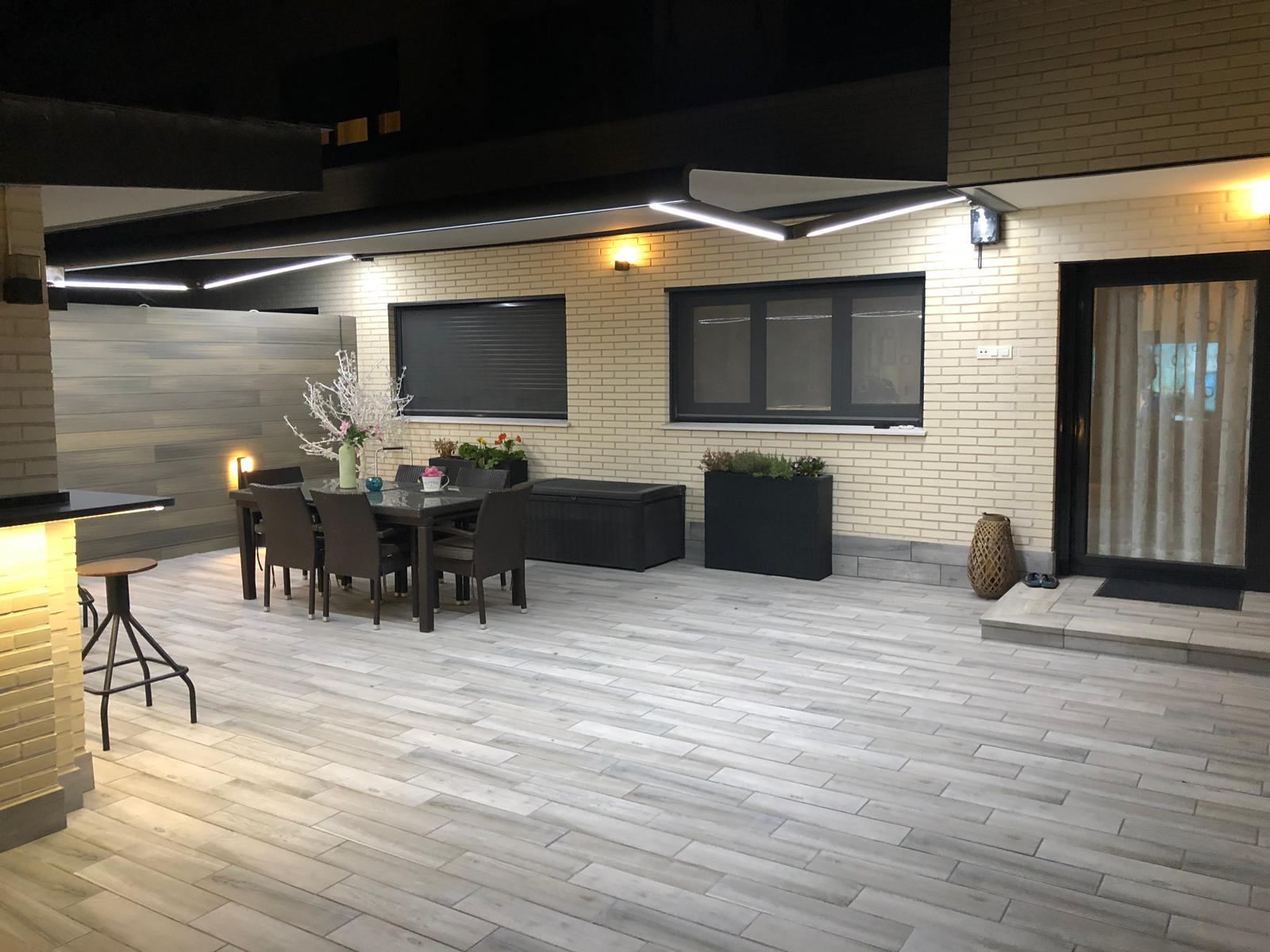 To finish the review of images, we find the gorgeous installation performed  by MARIO RIVAS (assembled by GRUPO TOLDERO SOL ESPAÑA).  This is one of the new products of this season: the MOONBOX-400 model that is complemented with ONYX LUX arms.  This work passed with honor!!.  Top installation, top product!!!