On May 28th  and 29th , the Hostel Cuba fair will take place at the Pabexpo exhibition center in Havana.
LLAZA together with the RECASENS brand will participate in collaboration with our partner to show the best products and novelties to the Cuban market.


As the temperatures rise, the publications of awning installations in social networks multiply. Our Mini-News will have a tough time to choose the May contest winner. There are many photos, and the quality is increasing in most of them   
We start with this week's selection: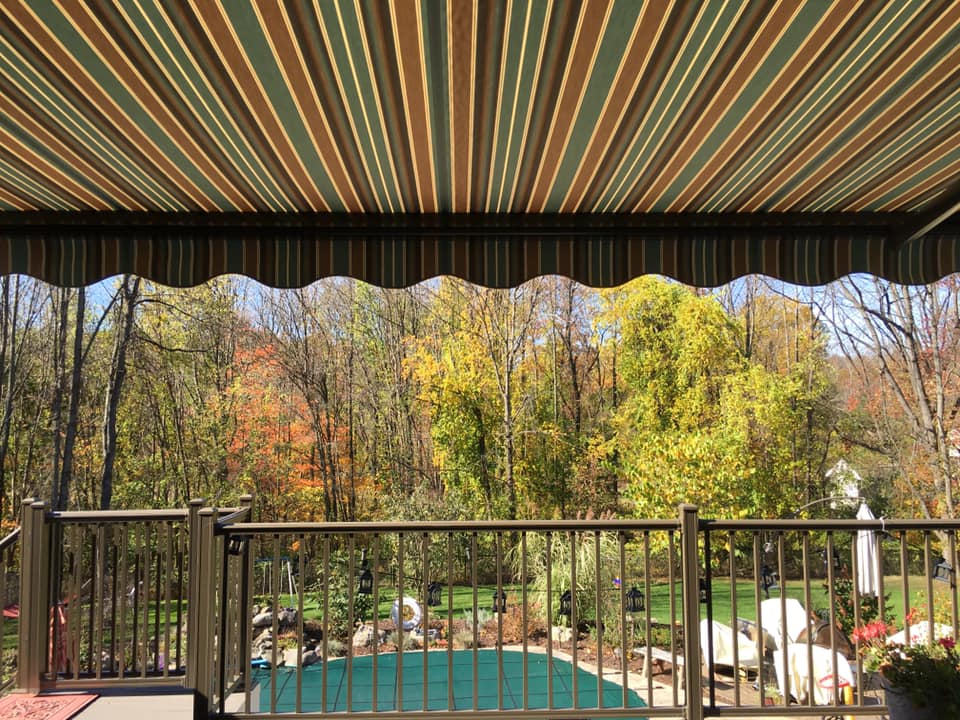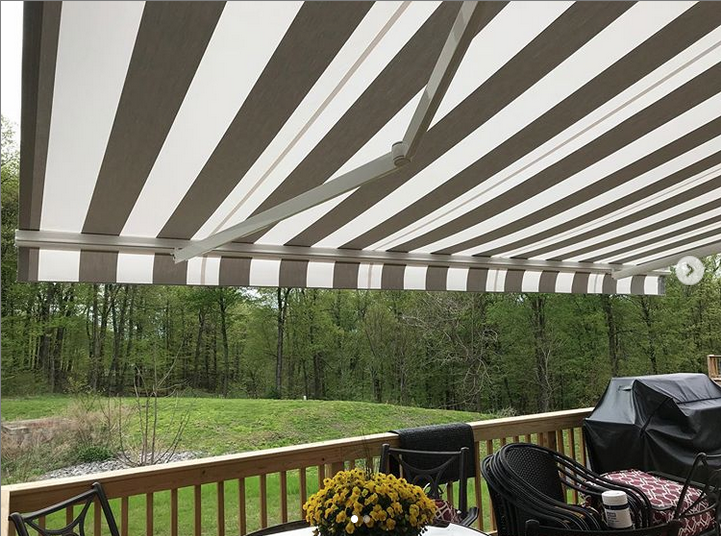 AWNINGS ON THE SIDE publishes two installations of monobloc models. Two ART MONOBLOC-350. Both with different striped fabrics but with something in common: the beautiful views of the forest that can be enjoyed under the shade.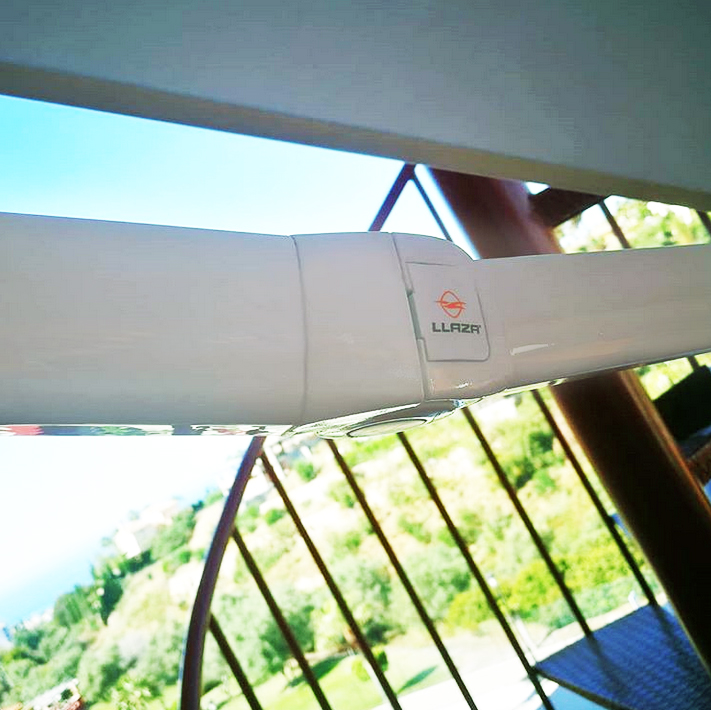 TOLDOS LOLA shows us a close up image of the ART arm, the arm; The one that revolutionized the market with its innovative tension transmission system.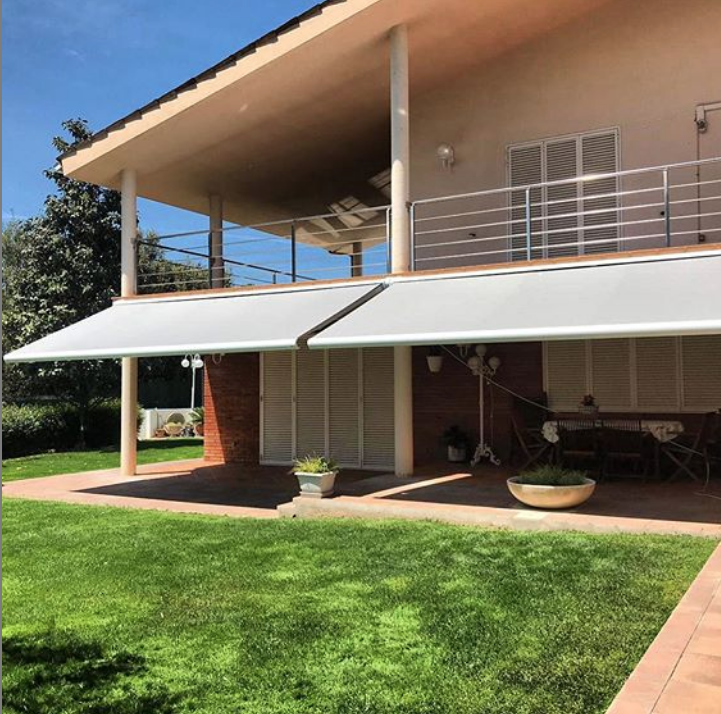 TENDALS SANGRÁ publishes in Instagram this beautiful installation of two STORBOX-300 with aluminum caps that offer a spectacular shade to the porch of this house.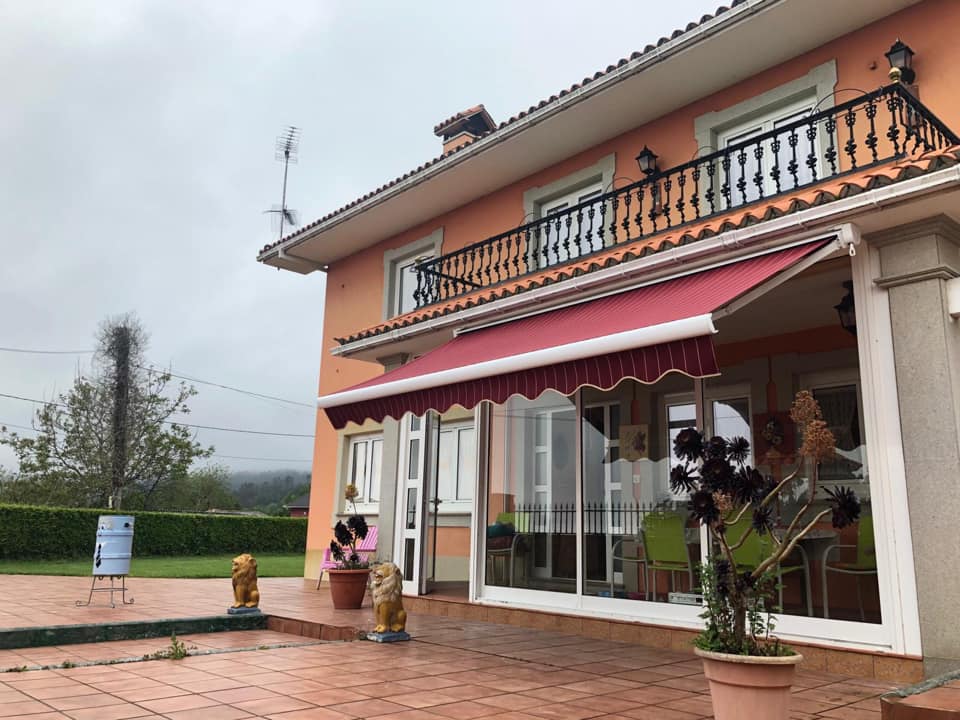 We also find the STORBOX model in a beautiful installation performed by GALATEA FERROL. This time fixed to the ceiling, lacquered in white and with a striped fabric.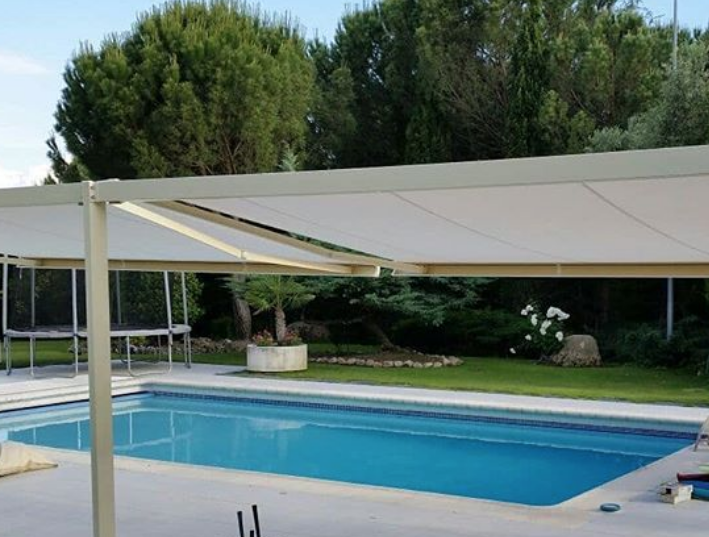 ESTORTOLDOS shares this shade solution composed of two SPLENBOX fixed on a structure + one side awnings. It will provide, altogether, a shaded area to the bathers that uses this pool.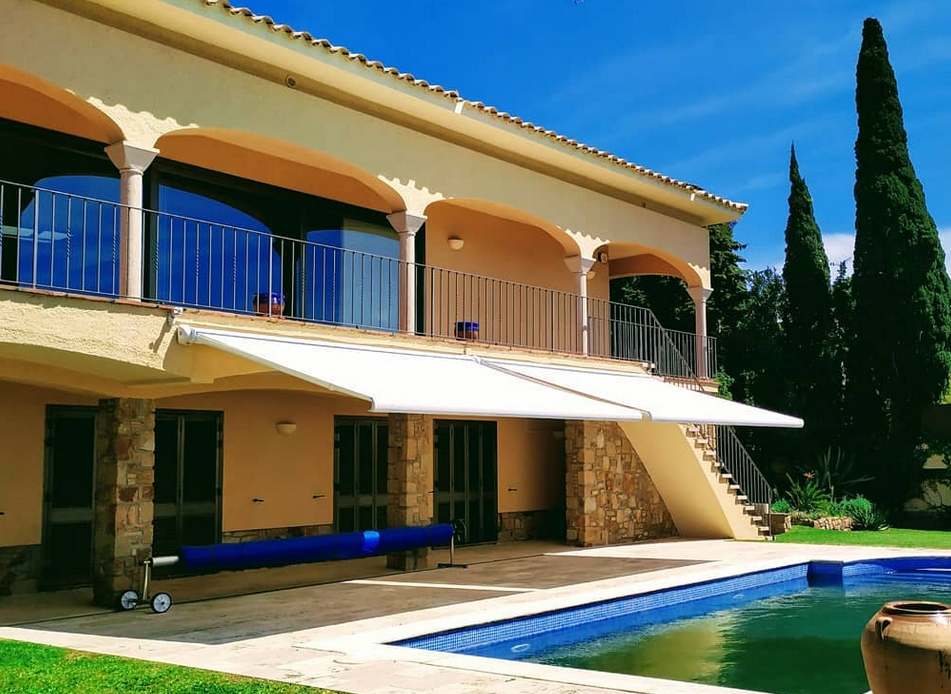 In the following installation we find two STORBOX lacquered in white. This installation is made by TOLDOS TAIALA and  guarantees the perfect shade to the porch of this house overlooking the pool.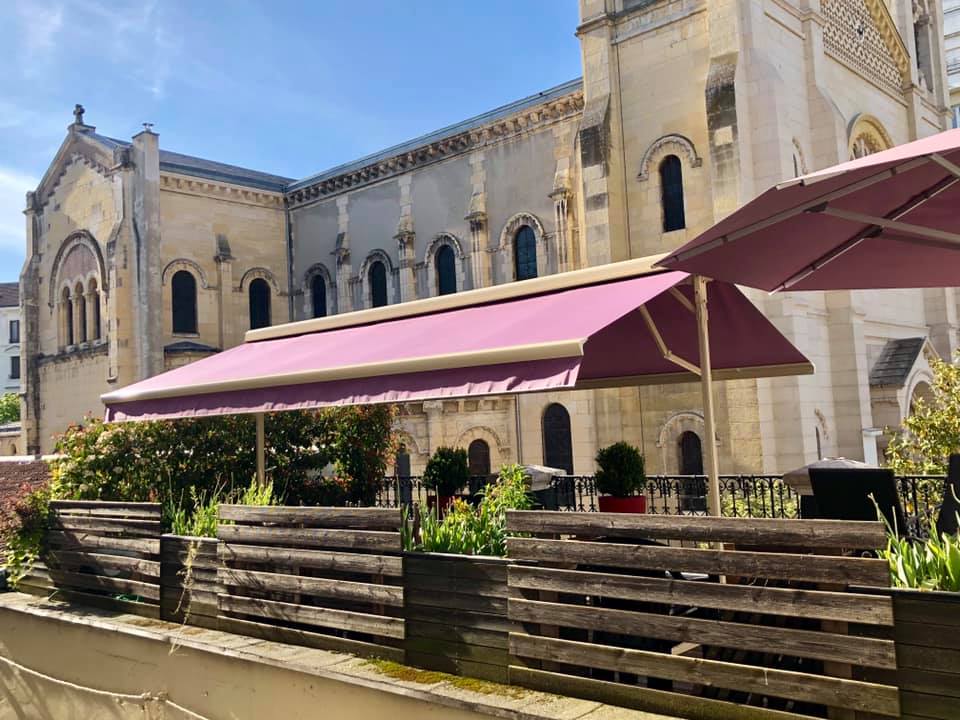 From France comes this installation of ALLIER STORE. Great installation of the DUOX double awning on the terrace of a local in an idyllic corner of the town of Vichy.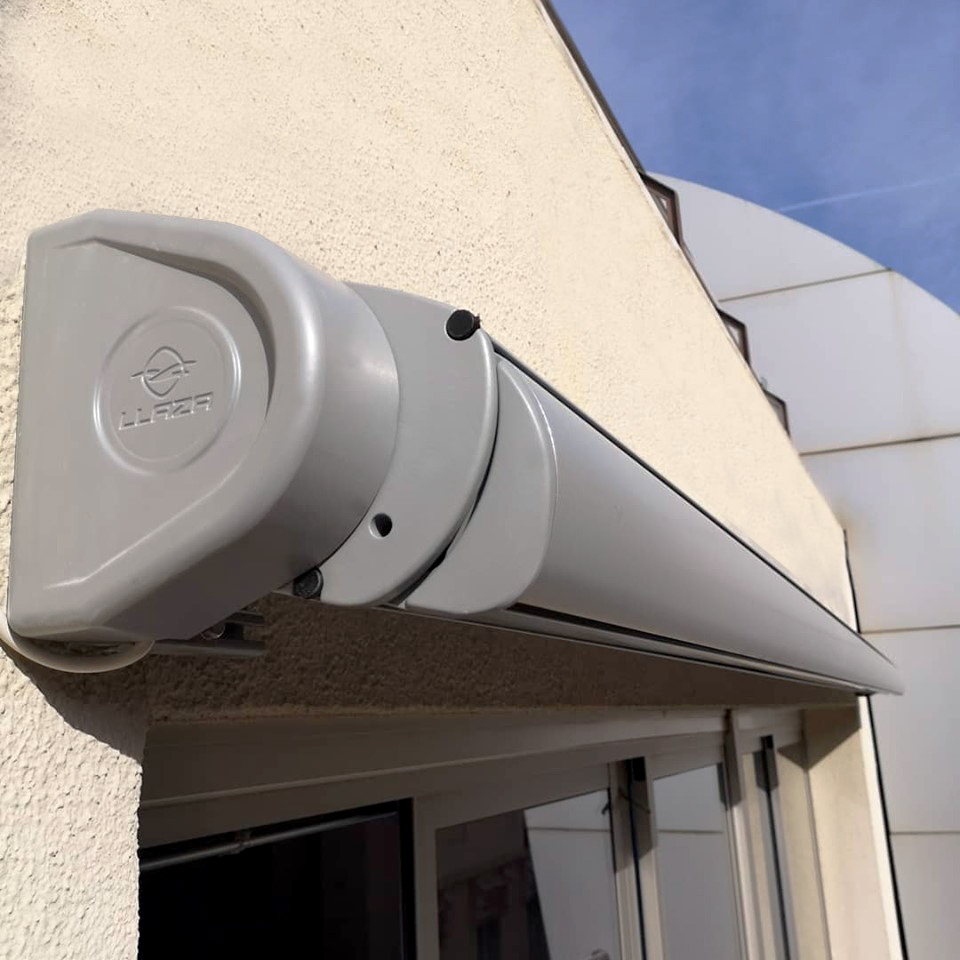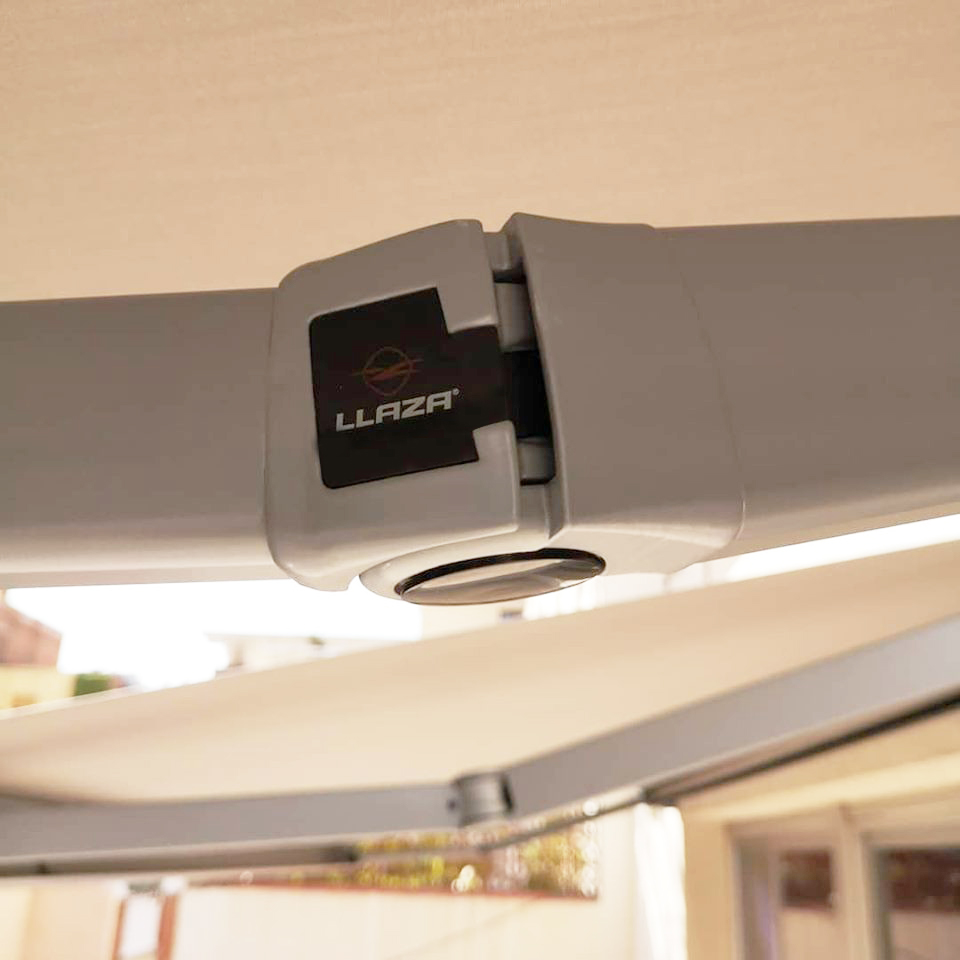 In TOLDOS BARCINO they have made another installation of the STORBOX-300 model. They show us these close up of the metal caps and the ART arm. Fine finished look for a TOP installation.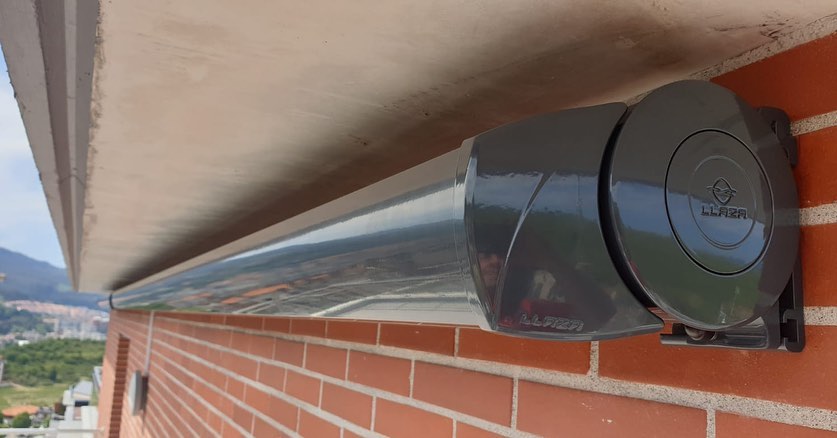 To conclude, here it is another DECOPAV work. This company shares images of two black-lacquered Splenbox-400 cassette awnings. They look so elegant on the large terrace of this lucky house.