MINI-NEWS N. 136: This week we
have
celebrated what Neil Armstrong
defined as
"
That's one small step for man, one giant leap for mankind.
". On July 16
th
it was already
50 years
since the
arrival of man on the moon. Technology, unity, courage and determination are
essential in the important steps towards
the future. We still have a lot to see and
to
experience
in
space exploration, but for now we will focus on our special
issue
of the week, which
shows
a large number of
works, proportionated
to the
high level of
activity
that of our
sector
is living.  D
ream big and have a good time this weekend.

ILUMINATING THE SUMMER NIGHTS HAS NEVER BEEN SO EASY.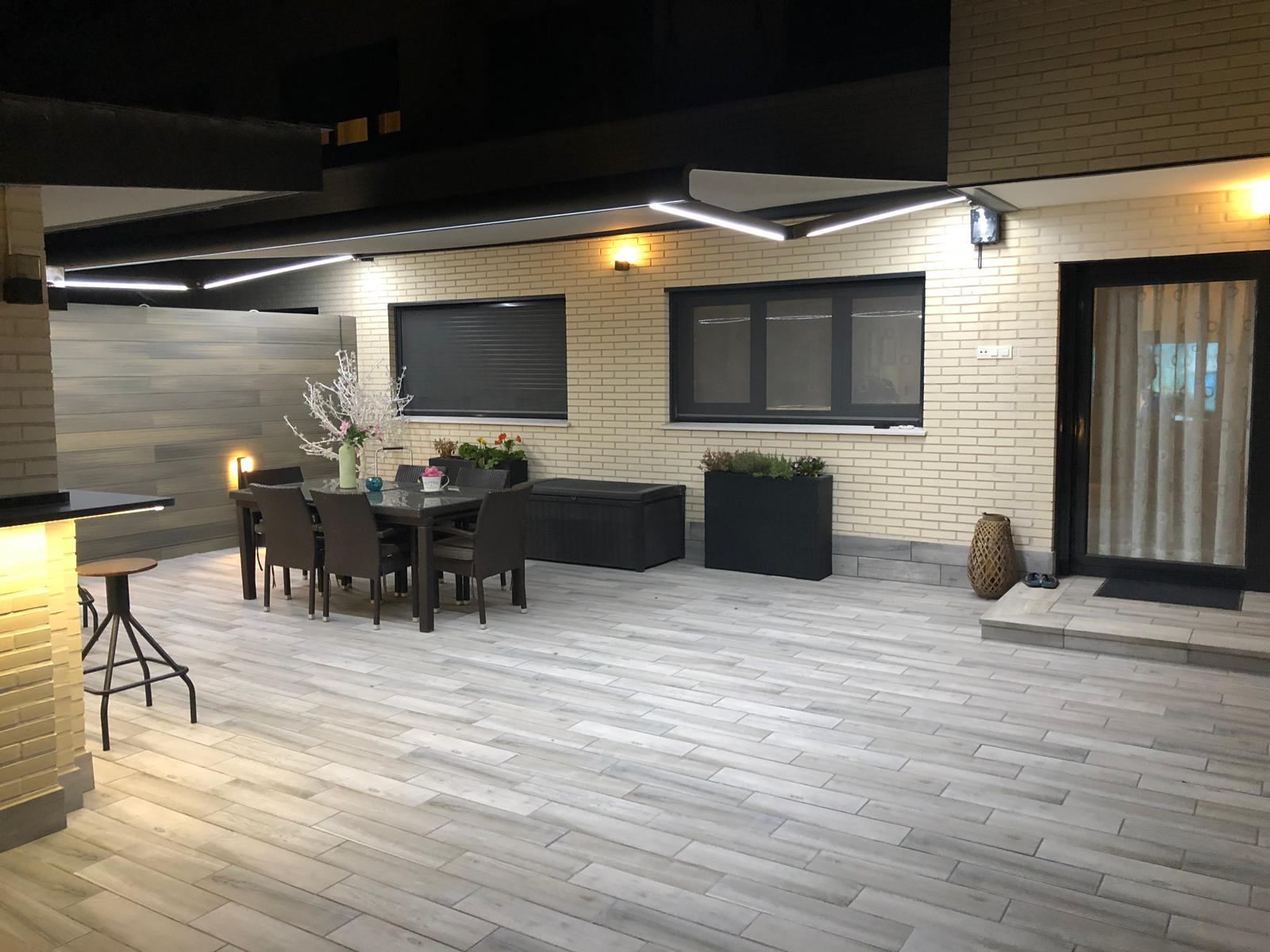 When someone is looking for lamps for the terrace, do not forget that the best option to illuminate the summer nights is an awning with Onyx-Lux arms. We will get a larger illuminated space, and the light will be directed where it is most needed.
The new Onyx-Lux arm come in version plug and play with the special connectors. This avoids to make solders or complicated operations. Clicking the connector terminals is enough. In case we want to bring the light to the front profile, there is a special cable that connects from lower terminal of the arm to the front LED strip. It is a simple procedure that provides more advantages from the lighting system of LLAZA.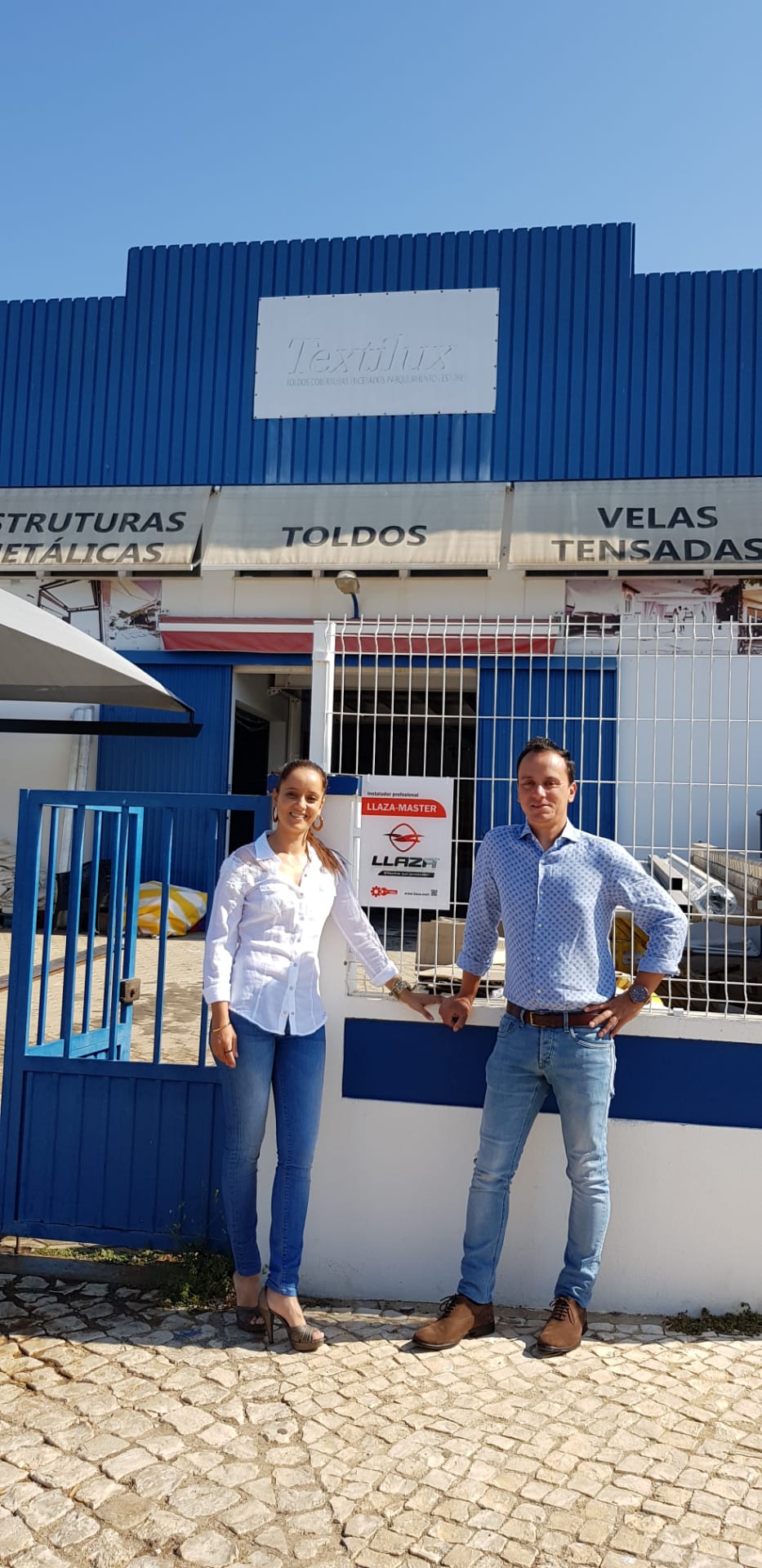 This week our sales team has granted the LLAZA MASTER sign to TEXTILUX company in Portugal. With this accreditation we wish to thank the professionalism and confidence in our brand.

The high season is in the higher position, it can be noticed in the social networks. Beautiful photographs that show us very TOP works in which design and technology are increasingly present. Premium products + a brilliant installation. What more do you need to enjoy the outdoor spaces?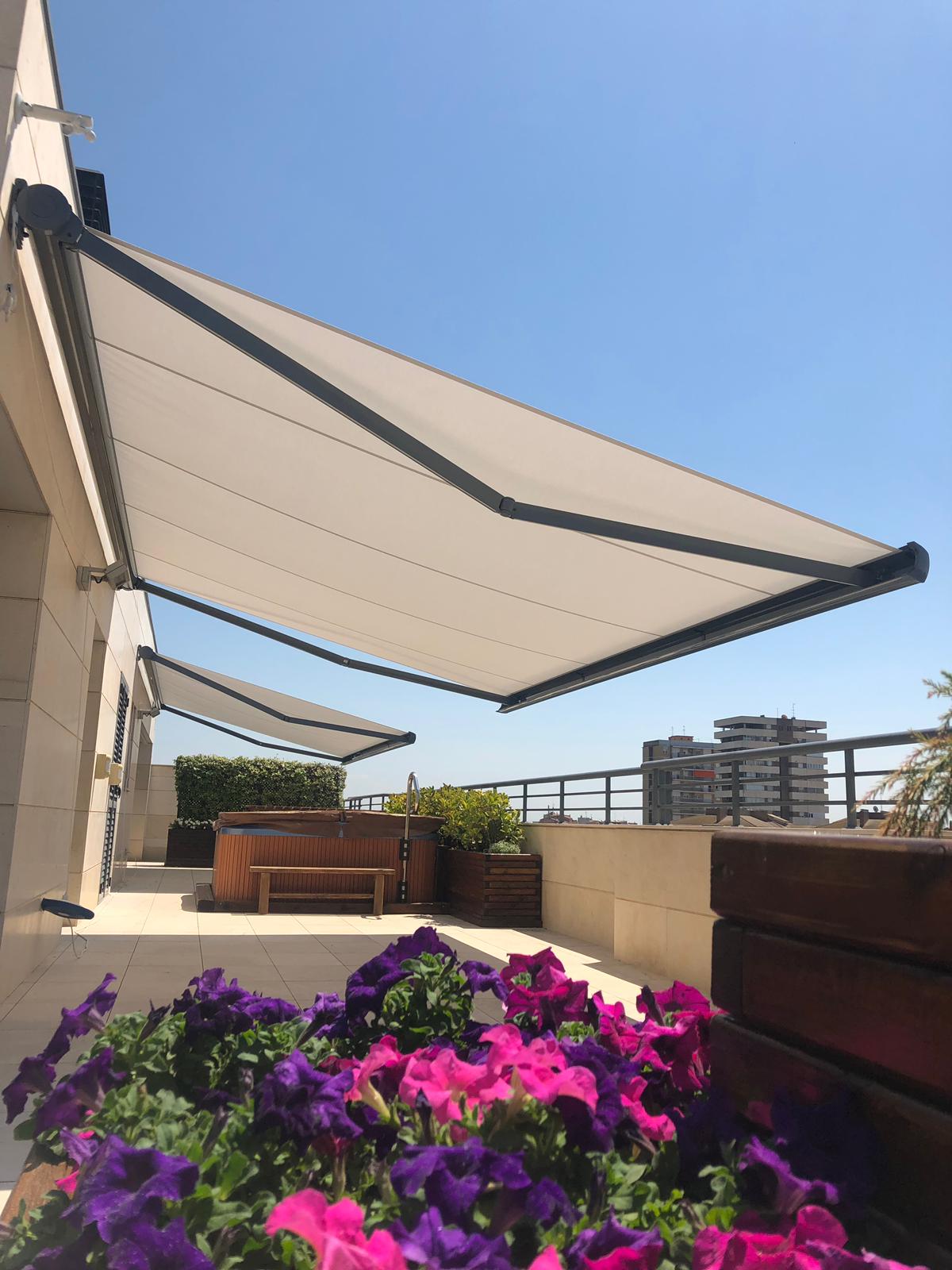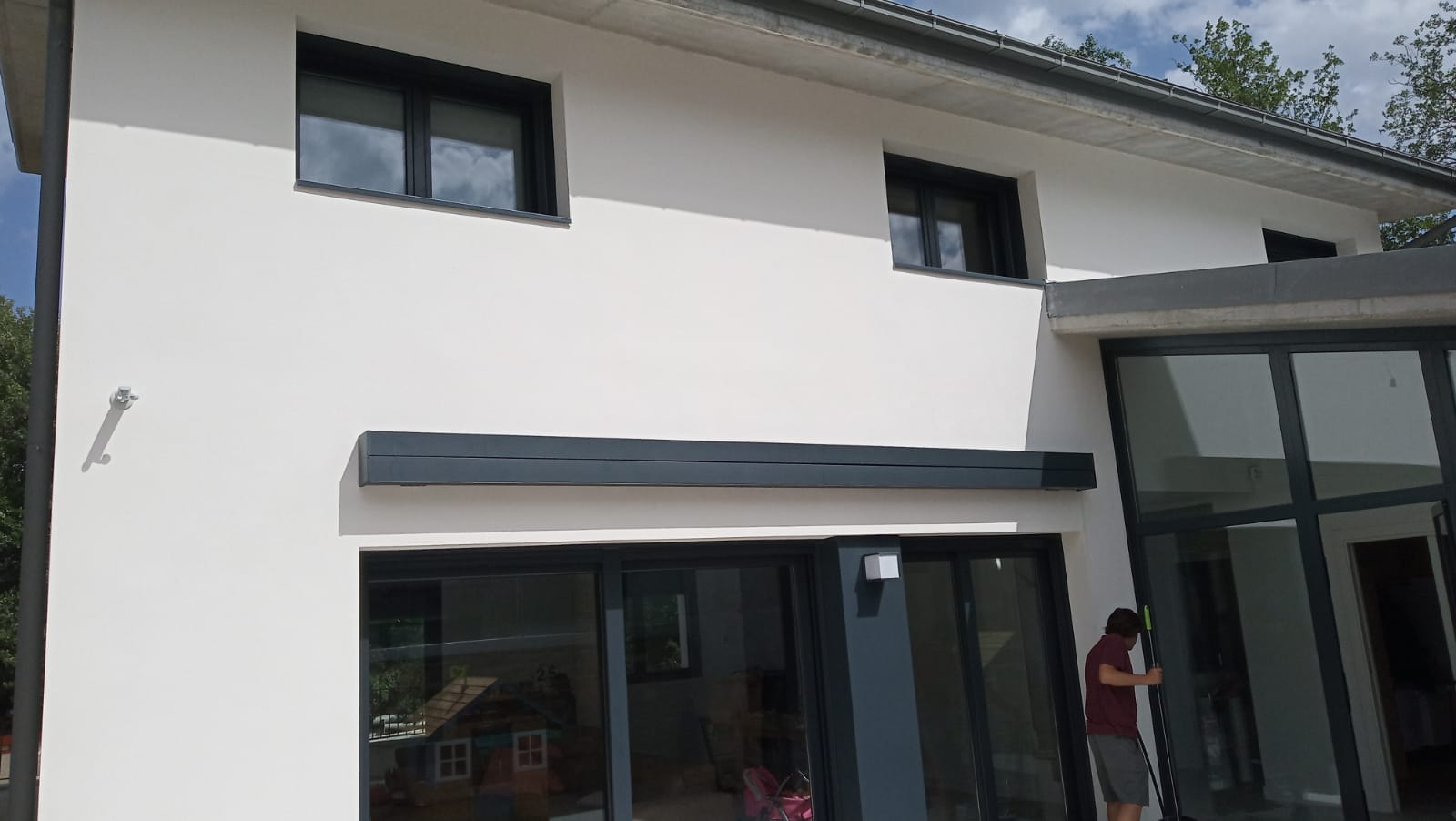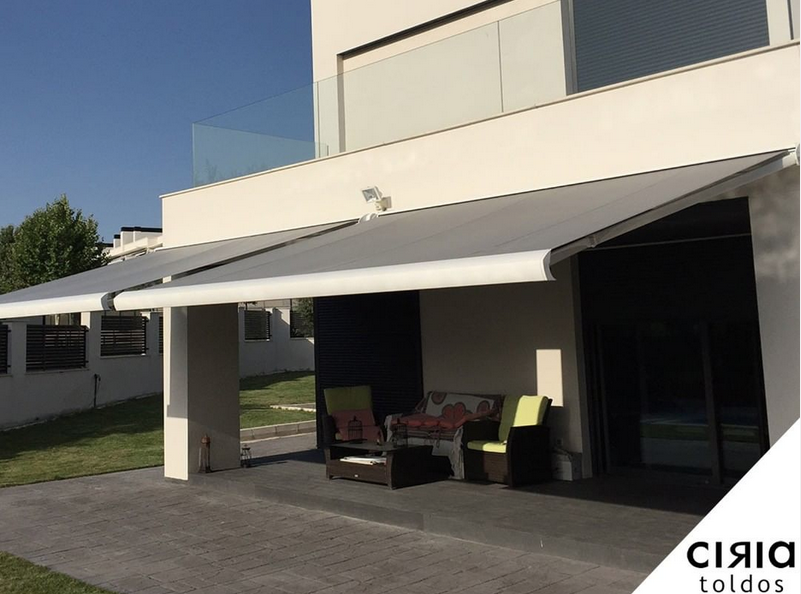 No doubt that a good awning cassette box is the solar protection choice that best integrates into the façade. We can see this very clearly in the third installation that shares TOLDOS CIRIA on Instagram: two SPLENBOX-400 lacquered in white with gray fabric that guarantee a big shade to the garden of this house, providing style and design.
This week's selection starts with several "10 points" installations by TOLDOS CIRIA: Two SPLENBOX-400 in an penthouse in the city. A KÜADBOX-400 installed in this contemporary style house where this model of cassette awning is integrated to perfection to offer a premium shade.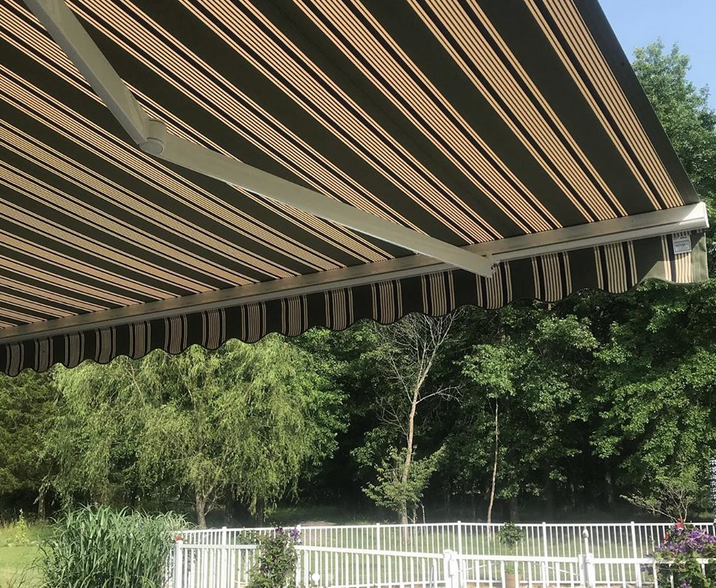 AWNINGS ON THE SIDE, that are specialists in monobloc awnings show us this beautiful image of an ART MONOBLOC-350 with a weather cover protection. It is installed on the porch of this house where you can enjoy beautiful views of nature.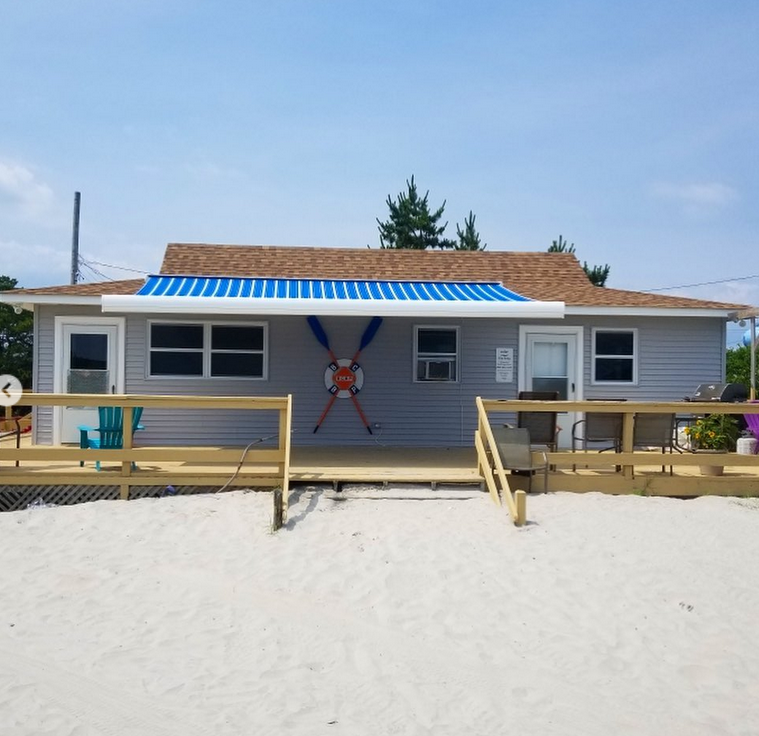 Also from America BERGES AWNINS shows us these images of the MONOBOX-400 model. A 100% sailor style one. Sure it becomes the perfect place for bathers to protect themselves from the sun's rays;)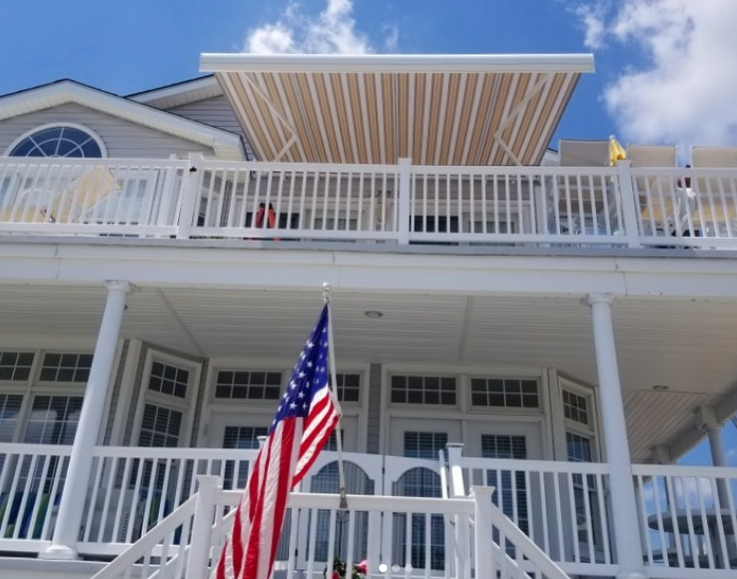 BERGES AWNINGS also shares this patriotic image of the same model "posing" next to the US flag. Nice picture to commemorate the recent July 4th.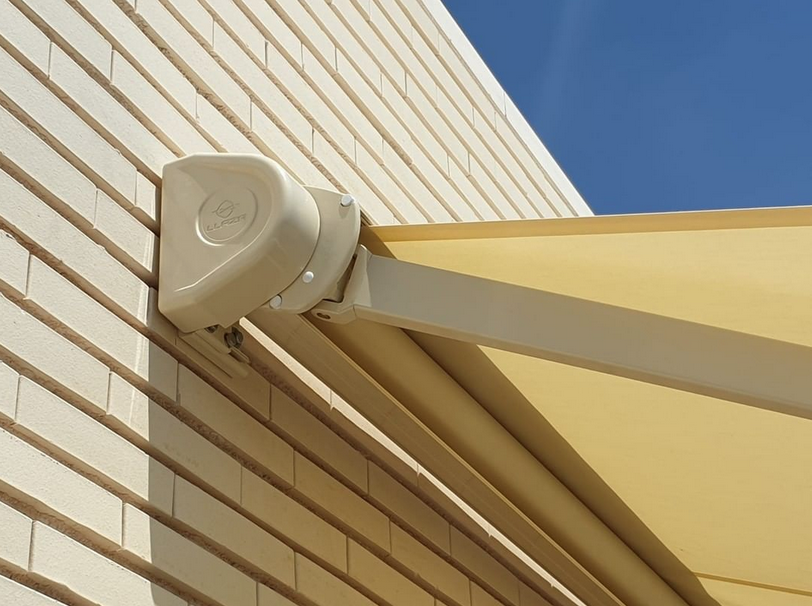 From Madrid, CLIMALUX publishes this photograph of the cassette awning STORBOX-300 lacquered in beige of the same color of the facade. Earth tones that combine harmoniously with the blue of the sky, creating a magnificent image of product close-up.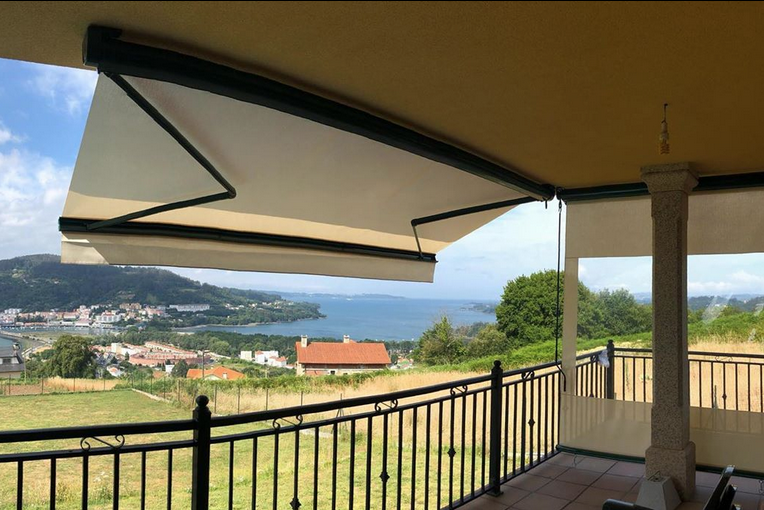 GALATEA FERROL also has performed a ceiling installation for this STORBOX-300. Spectacular views on to the estuary. A beautiful image worthy of a magazine.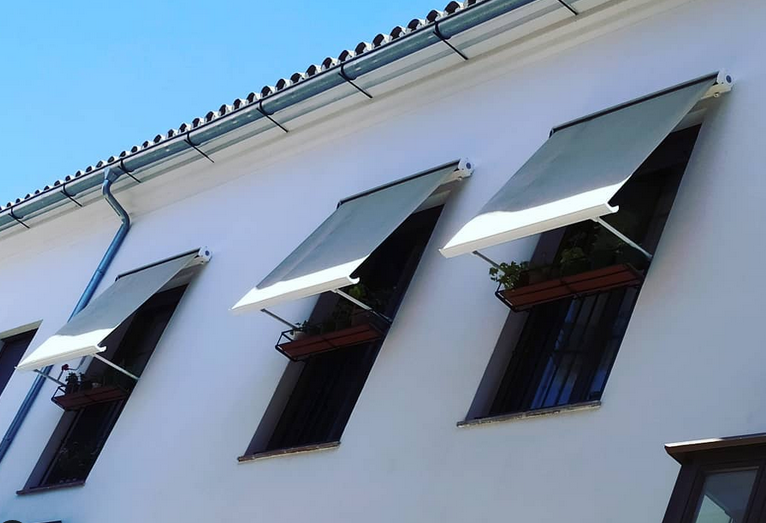 TOLDOS JUAN DEL RIO shares several MICROBOX-300. A good solution to provide solar protection and energy savings to this home.
TOLDOS RODRISOL shares on Instagram two installations this week. The first Ibiza style, consists of two STORBOX-300 white lacquered with blue and white striped fabric.
In the second we can see a MONOBLOC-350 ART lacquered in black that is installed in a structure of the same color in order to cover the entrance of this restaurant.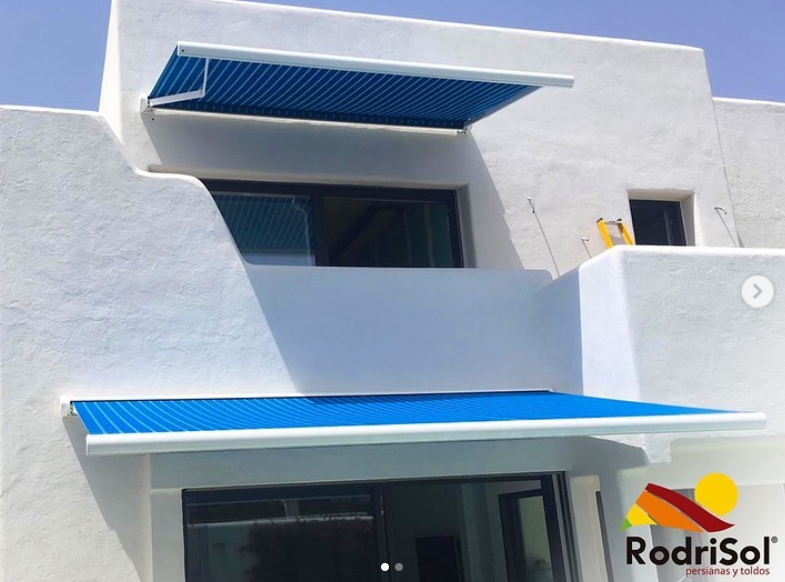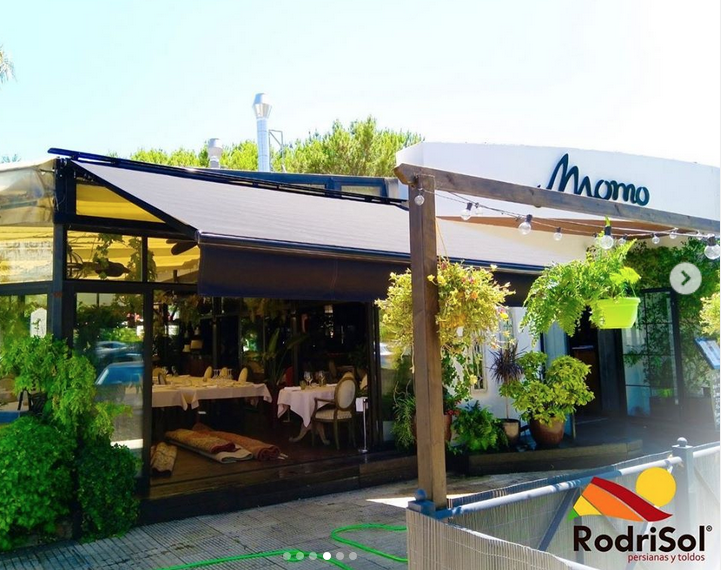 The following installations come in pairs to get a XXL solar protection.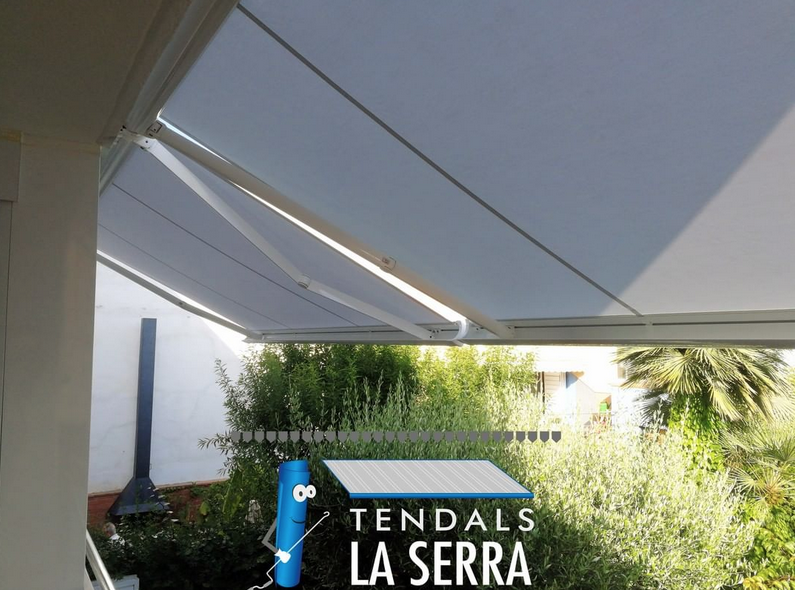 The first one made by TENDALS LA SERRA consists of two SPLENBOX-400 lacquered in white with light grey colour fabric. They look elegant on the terrace of this house.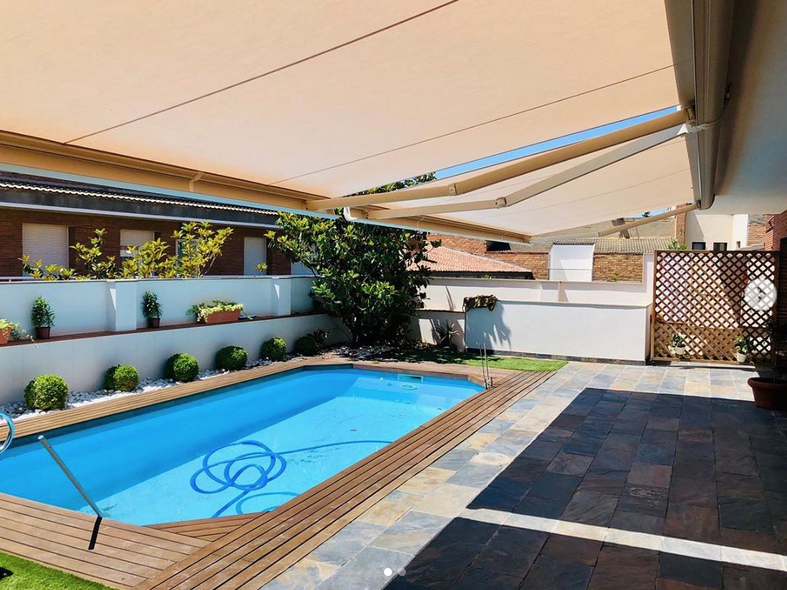 The second and the third are published by TENDALS SANGRÀ. These installations look like if they were taken specially for a high class interior design magazine. On the one hand we have two STORBOX-300 lacquered in cream tones with fabric in the same tonalities. This awning comes to refresh the garden of this lucky house with a pool.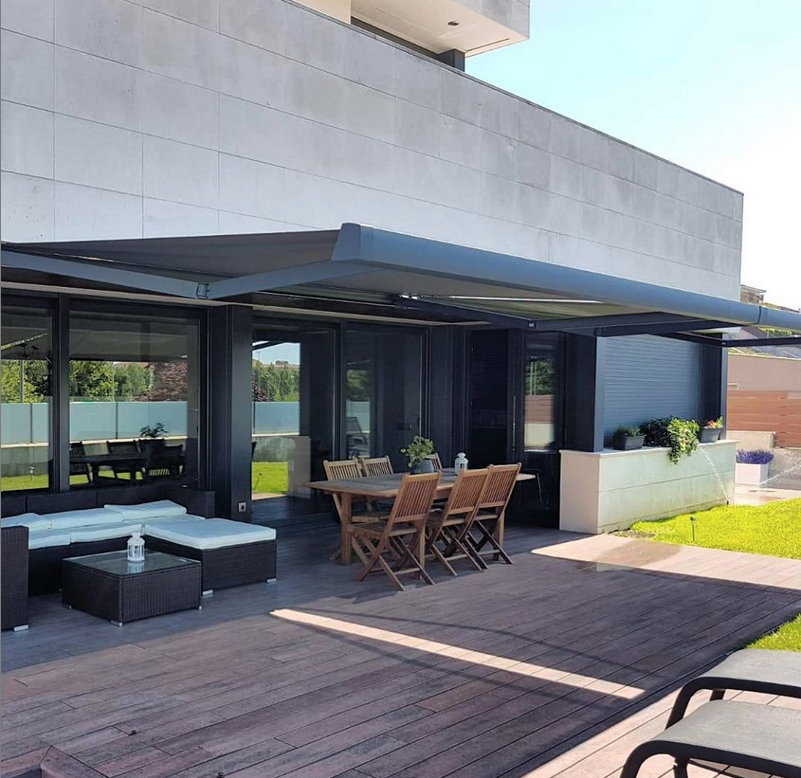 The other installation is composed of two cassette awnings MATICBOX S-350 placed in a modern style house. This model is undoubtedly positioning itself as a clear candidate to become #eltoldodelverano #thefashionawning of the 2019 season.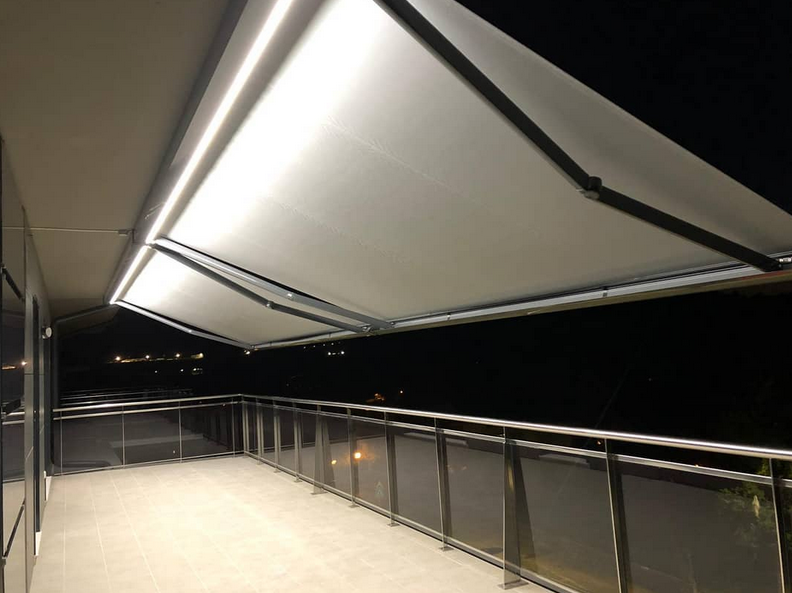 Just to prove it, here we can see another installation of MATICBOX S-350. This time performed by DECOPAV. its straight lines adapt perfectly to the modern architecture of this house. The LED option in the cassette awning illuminates the large terrace adding value to this TOP model. Impeccable work and a great photo to be in a premium catalogue.
Many thanks to all for your participation!