BIP-SCREEN, the beginning of a new kind of vertical awnings
Next week we will attend the R + T 2015 showing our leading products. We will also present the innovative BIP-SCREEN model, a new concept in vertical guided awnings. BIP-SCREEN offers multiple benefits to both professionals and end-consumers.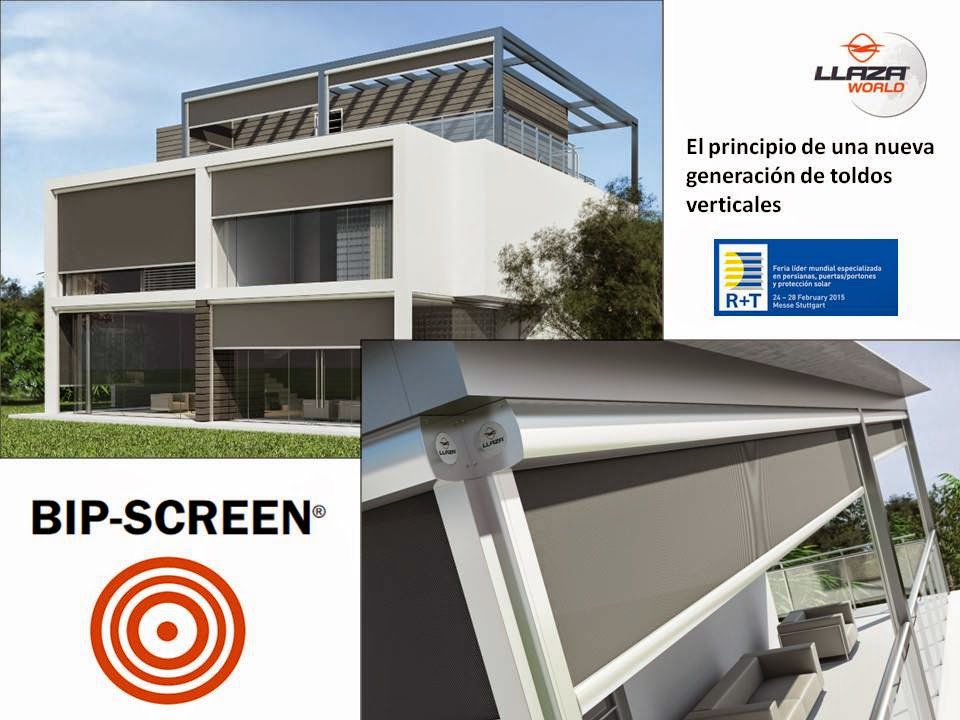 BIP-SCREEN is easy to manuracture and does not require special tooling. These advantages represent triple savings: time, money and space. It is also more resistant to wind and agressive
weather conditions.

R+T 2015 is the perfect space to show the first model of this range of windproof sunshade systems we are developing.