HABITAT LLAZA – The art of outdoor living
LLAZA HABITAT offers the best solutions for outdoor spaces with the most innovative design and the greatest comfort. This range is made up of a careful selection of bioclimatic pergolas, tensile pergolas, perimeter enclosures and roof systems. The diversity of proposals LLAZA HABITAT guarantees the ideal protection for every need.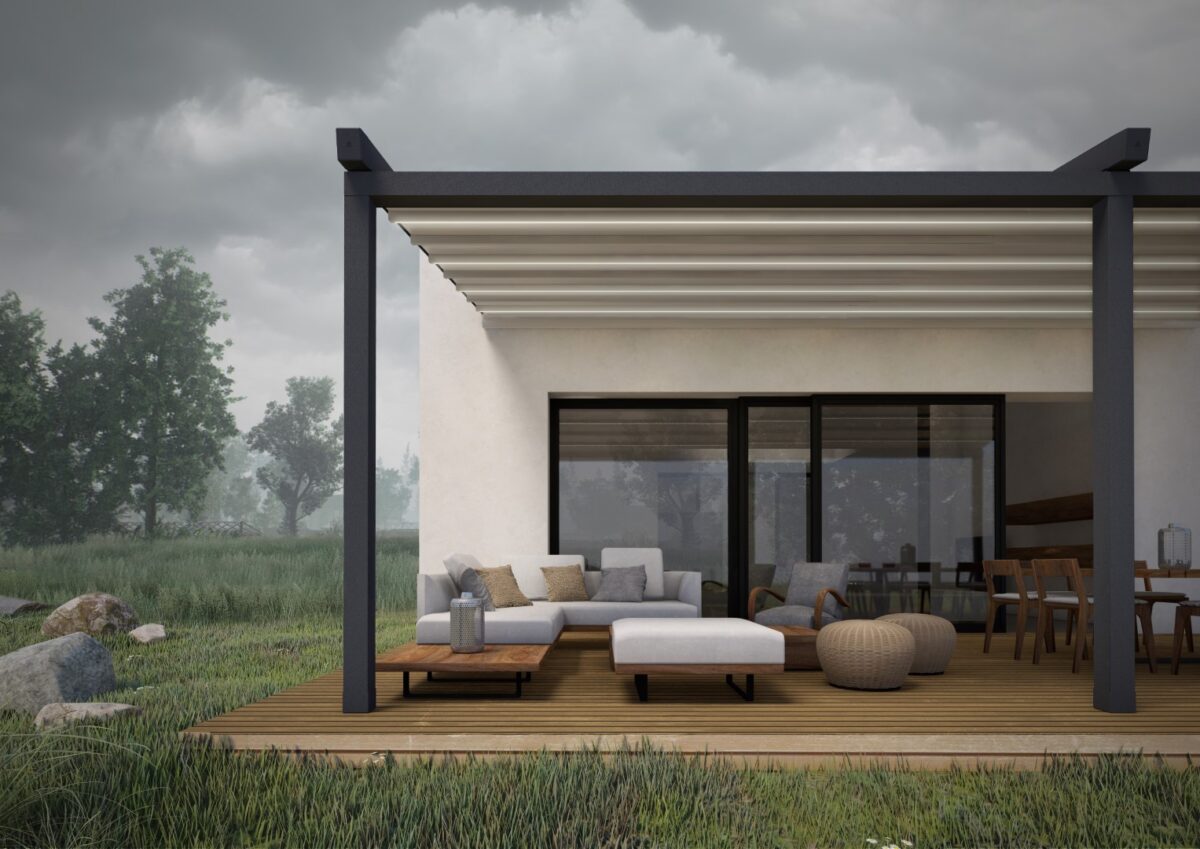 365 days 24 hours
Thanks to their resistance to inclement weather and their mechanisms with built-in lighting system, they become the perfect solution to enjoy outdoor spaces every day of the year, 24 hours a day.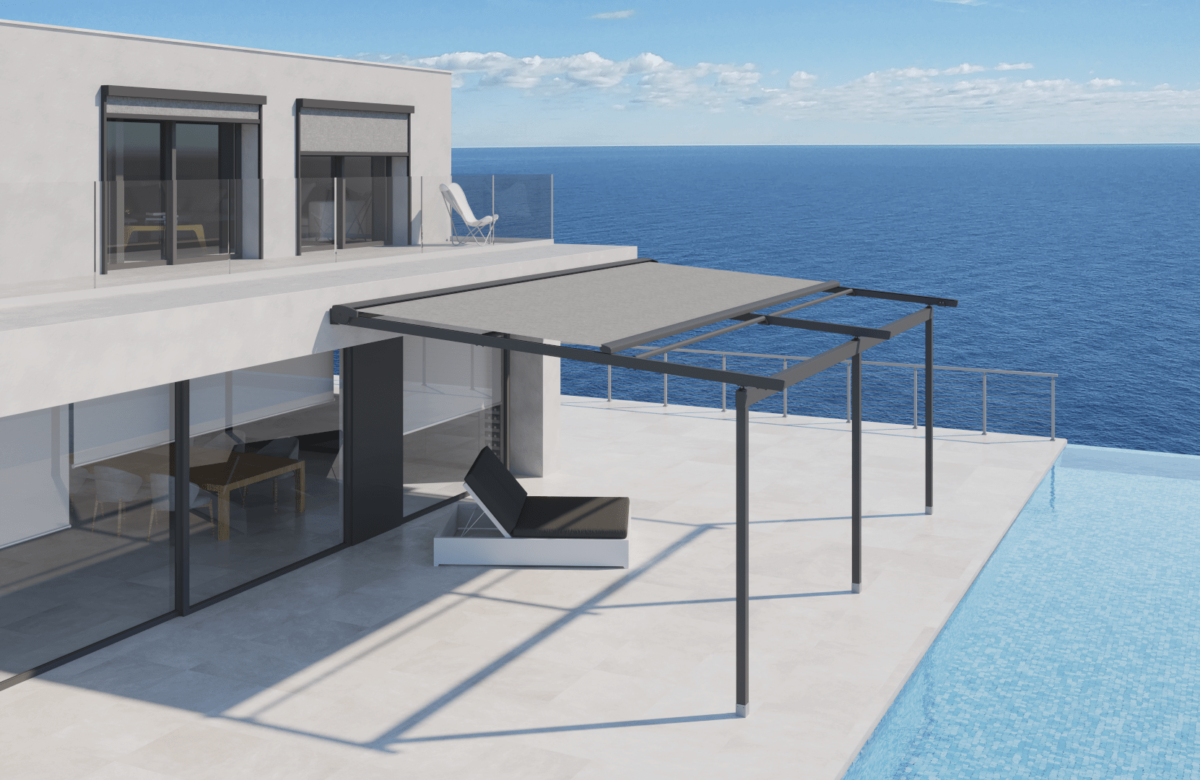 roof systems
Being indoors creates a feeling of security and privacy.
People love to enjoy the outdoors and the sunlight, always with the feeling of being protected and having everything under control. This positive experience is made possible thanks to the two products that HABITAT LLAZA incorporates into its selection of mobile roofs.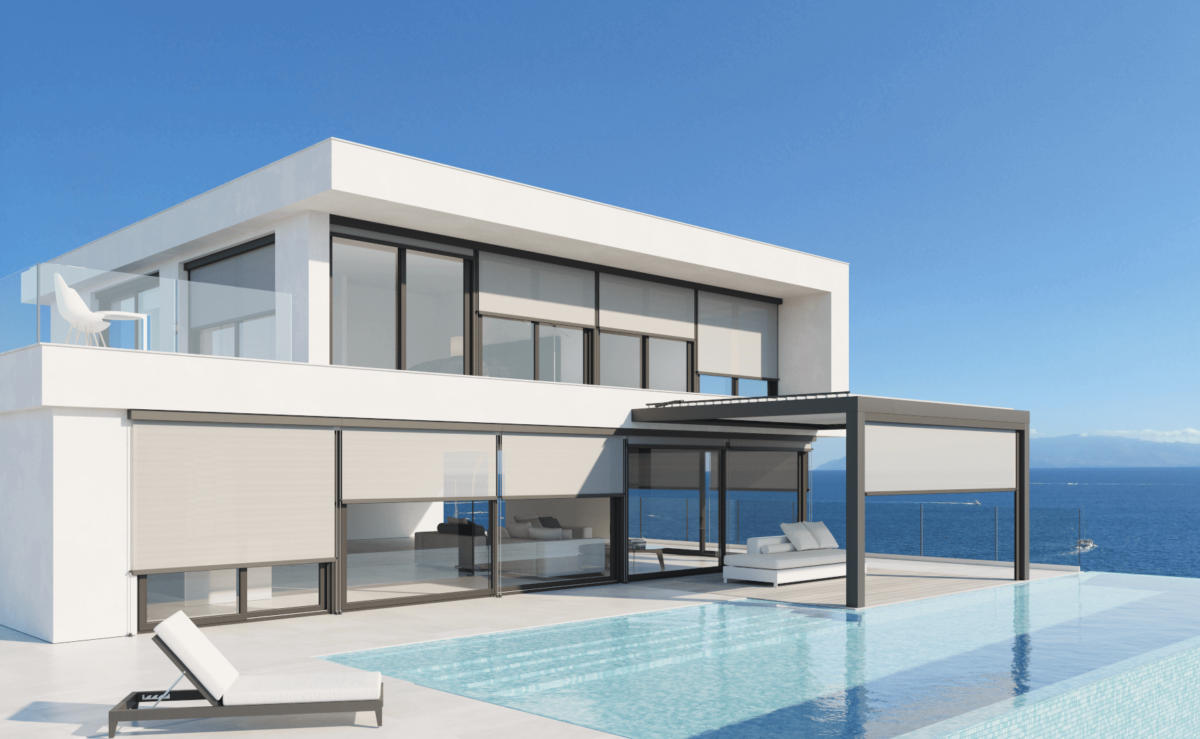 Perimeter enclosures
VERTICAL AWNINGS, like roller blinds, are easily installed between the columns of the structures.
It is a light and economical type of closure that has the ease of motorized operation. Depending on the fabric applied, we will obtain a higher or lower rate of permeability with the outside environment.