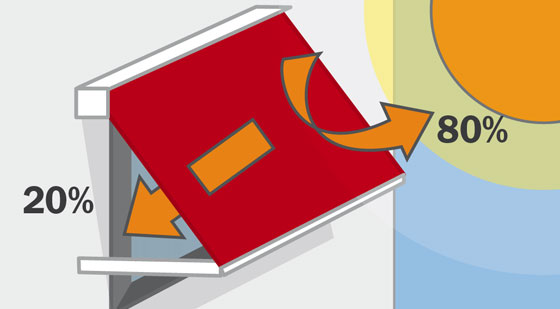 ENERGY SAVINGS
An ecological and economic objective
Buildings are the largest consumer of energy in the European union, using 40% of all energy pro-duced.*
An efficient way to reduce this consumption is to install proper solar protection systems to control the heat and sunlight entering a building. Awnings and screens help to save energy all year round. in summer they help to keep heat from entering and in winter they help to keep it in. This reduces the need for air-conditioning and heating, which in turn reduces electrical consumption and co2 emissions.
* Data provided by ES-So, European Solar-Shading organization.
QUALITY OF LIFE
A right
Enjoying open spaces in your garden or terrace helps to improve your sense of wellness and the quality of life in your home. The protection of an awning multiplies the types of activities you can do outside your home.
VISUAL COMFORT
Protect your eyes
Sun protection systems improve visual comfort by filtering sunlight, making day-today activities such as reading, watching television or working on your computer more pleasant, whether you are under your awning outside or inside behind a screen.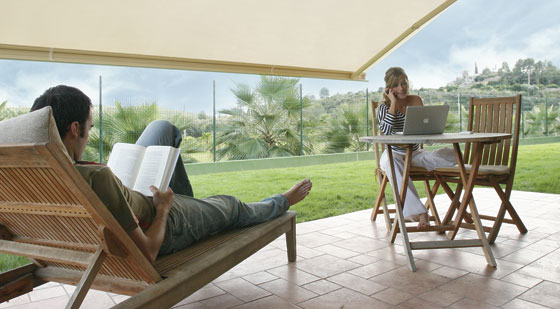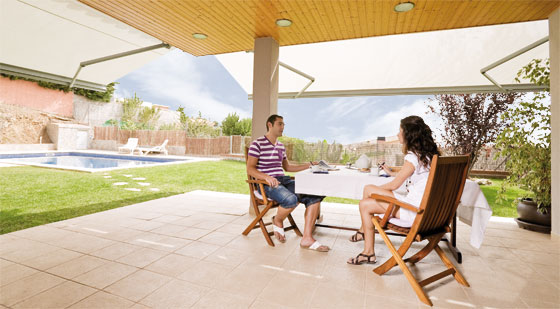 NEW SPACES
More space and privacy: Guaranteed qualities
With a well-designed awning you gain exterior space, increasing the number of usable square metres in any area. Vertical awnings for glass buildings help to create comfortable, welcoming spaces with the added benefit of providing high-tech protection while sheltering the interior from outside view.
DECORATION AND DESIGN
Exterior design: A concept
Awnings are being used more and more in exterior design projects as functional and decorative outdoor elements. Their new designs mix and match shapes and colours to keep up with market trends and to make them adaptable to a wide variety of architectural styles.